UPCOMING TOURNAMENT DATES

List of Events
The 2A & 1A Dual Team regional tournament takes place.
+ Export Events
Resource Center for IHSAA Member Schools
Provided for Athletic Directors, Coaches, Parents, and IHSAA officials. View publicly available regulations, guidelines, rules, and procedures for Iowa boys' high school sporting events.
General School Guidelines
School staff and parent resources from the Iowa Department of Education, National Federation of State High School Associations, and more.
IHSAA Handbooks & Manuals
Handbooks and manuals are updated annually, and outline IHSAA member school policies and procedures for IHSAA-sanctioned sporting events.
Postseason Information & Rules
The IHSAA has rules and standards for safety and to ensure a more enjoyable postseason for student-athletes and their supporters.
Ticket Financial Reports
Schools and host sites should complete these financial statements for postseason ticketing and send back to the IHSAA within 30 days after the completion of the event.
Weather Information
Prepare for inclement weather with guides and procedures for lightning, tornadoes, severe weather, and more.
Critical Incident Planning
In the case of unforeseen circumstances, the Iowa High School Athletic Association member schools have plans and procedures in place to keep students and participants safe at all times.
IHSAA Poster Series
The IHSAA honors the legacies of former Iowa high school standouts who have continued to excel in their athletic carers with a promotional poster.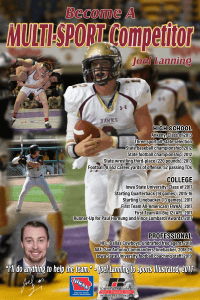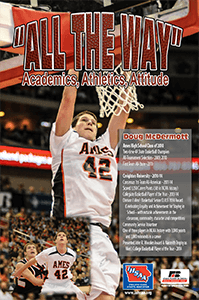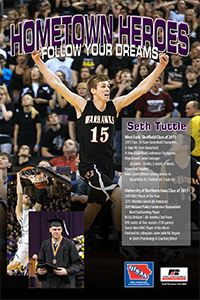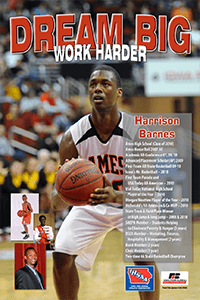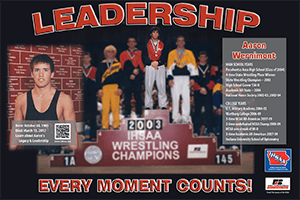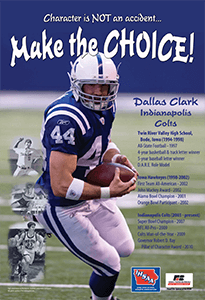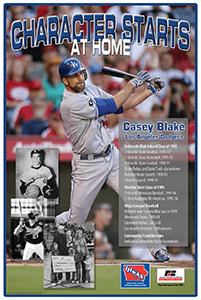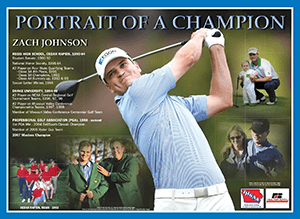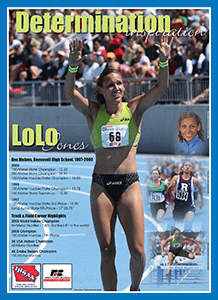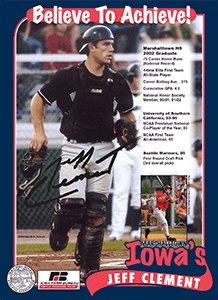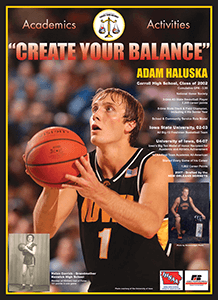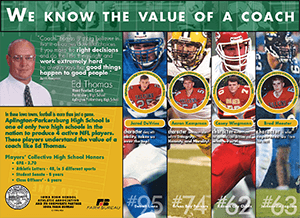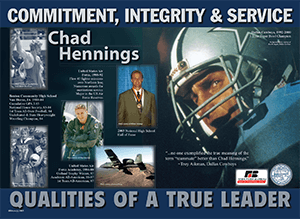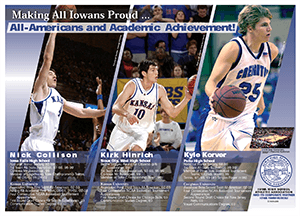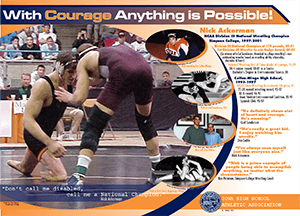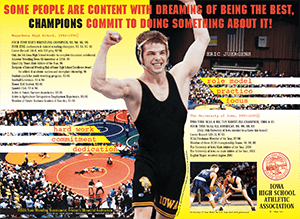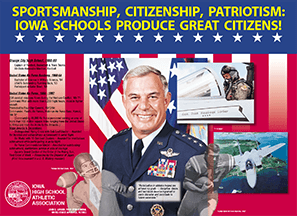 ANNUAL RULES MEETINGS
For viewing by coaches and officials before each season. Please ensure to log-in to receive verification and viewing for each video.
IHSAA Help Wanted Listings
Games Wanted
BASKETBALL
Paton-Churdan is seeking junior varsity boys' basketball games in the 2019-20 season. Please contact Pat Kruse (pkruse@paton-churdan.k12.ia.us) for available dates and more information.
Ponca, Nebraska is seeking an Iowa opponent for the 2019-20 regular season. Ponca is located 22 miles west of Sioux City and plays in Nebraska's Class C2, an equivalent to the IHSAA's Class 1A. Please contact Bob Hayes at bobhayes@poncaschool.org for more information.
FOOTBALL
Bolingbrook High School is suburban Chicago, Illinois is seeking Iowa opponents interested in a potential home-and-home series. Bolingbrook went 7-3 in Illinois' largest class (Class 8A) in 2018. Please contact John Ivlow with any questions or interest at ivlowjd@vvsd.org.
WRESTLING
Marshalltown has openings in its varsity dual invitational scheduled for January 11, 2020. Contact Ryan Isgrig for more information: risgrig@marshalltown.k12.ia.us. 
Cedar Rapids, Jefferson has openings for the J-Hawk varsity wrestling invite on January 18, 2020. Contact Chris Deam with questions cdeam@cr.k12.ia.us.
Martensdale-St. Marys is looking for one or two more opponents for a varsity wrestling meet on Thursday, January 23, 2020. Current teams are Martensdale-St. Marys and Collins-Maxwell. Please contact athletic director Max Seeman (max_seeman@mstm.us) if interested.
TRACK & FIELD
Cedar Rapids, Jefferson has openings for a boys' track meet on Saturday, May 2, 2020. Please contact Chris Deam at cdeam@cr.k12.ia.us.
OFFICIALS Wanted
BASKETBALL
Paton-Churdan is seeking a junior high official for Tuesday, Dec. 10. The game is a 4 p.m. start in Churdan. Please contact Pat Kruse (pkruse@paton-churdan.k12.ia.us) for more information.
EQUIPMENT Wanted & FOR SALE
No Active Listings
TRYING TO CONTACT A MEMBER SCHOOL?