UPCOMING TOURNAMENT DATES

No matching events listed under Tournament. Please try viewing the full calendar for a complete list of events.
Resource Center for IHSAA Member Schools
Provided for Athletic Directors, Coaches, Parents, and IHSAA officials. View publicly available regulations, guidelines, rules, and procedures for Iowa boys' high school sporting events.
General School Guidelines
School staff and parent resources from the Iowa Department of Education, National Federation of State High School Associations, and more.
IHSAA Handbooks & Manuals
Handbooks and manuals are updated annually, and outline IHSAA member school policies and procedures for IHSAA-sanctioned sporting events.
Organizational
Seasonal
Sport
Postseason Information & Rules
The IHSAA has rules and standards for safety and to ensure a more enjoyable postseason for student-athletes and their supporters.
Sports Eligibility Information
Ticket Financial Reports
Schools and host sites should complete these financial statements for postseason ticketing and send back to the IHSAA within 30 days after the completion of the event.
Baseball
Basketball
Football
Soccer
Swimming
Wrestling
Weather Information
Prepare for inclement weather with guides and procedures for lightning, tornadoes, severe weather, and more.
Critical Incident Planning
In the case of unforeseen circumstances, the Iowa High School Athletic Association member schools have plans and procedures in place to keep students and participants safe at all times.
IHSAA Poster Series
The IHSAA honors the legacies of former Iowa high school standouts who have continued to excel in their athletic carers with a promotional poster.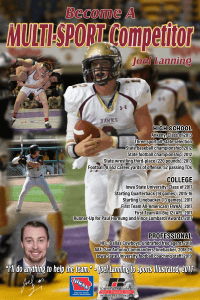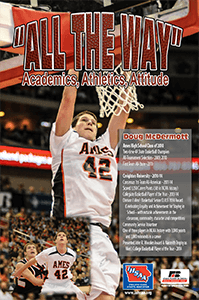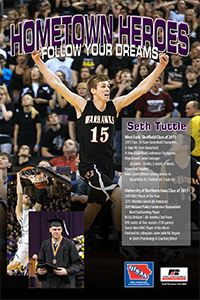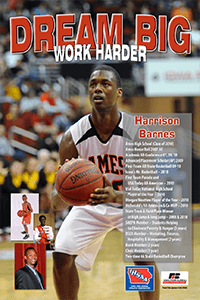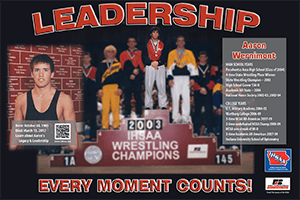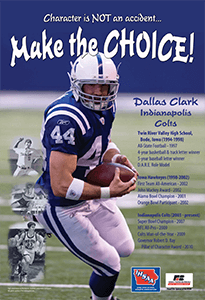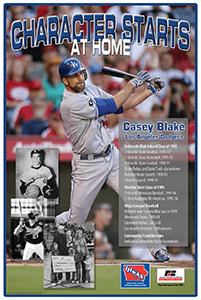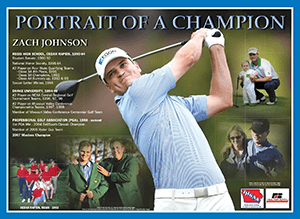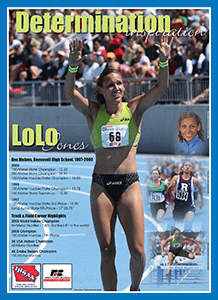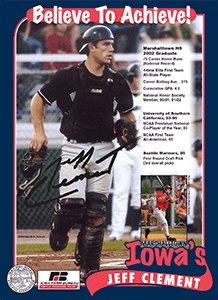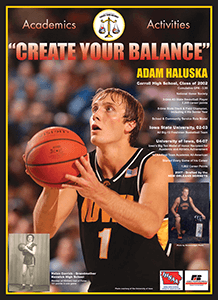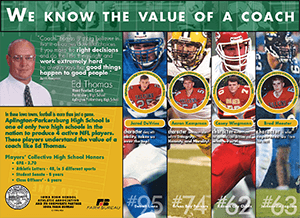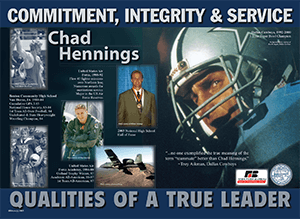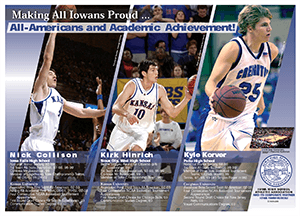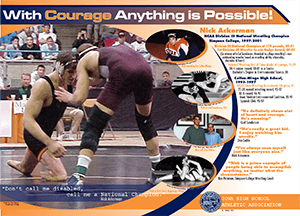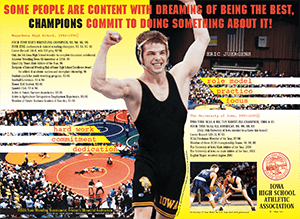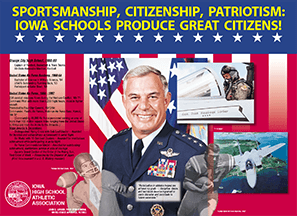 ANNUAL RULES MEETINGS
For viewing by coaches and officials before each season. Please ensure to log-in to receive verification and viewing for each video.
IHSAA Help Wanted Listings
Games Wanted
FOOTBALL
Class 3A
Denison-Schleswig: Week 2. Seeking game possibly subvarsity contest as well. Contact athletic director Derek Fink (dfink@denisoncsd.org).
Spencer: Week 2. Looking to host Week 2 with only two other home games on schedule. Contact activities director Taylor Chapman (tchapman@spencerschools.org).
Storm Lake: Week 1. Would like to host Week 1 as currently have only two home games. Contact athletic director Jay Anderson (jayanderson2@slcsd.org).
Class 2A
Anamosa: Week 1. Would like home game as currently have four away. Contact athletic director Bret Jones (bjones@anamosa.k12.ia.us).
Camanche: Week 2. Would prefer to host, contact head coach Dustin Coit (dcoit@camanchecsd.org).
Garner-Hayfield-Ventura: Week 2. Seeking team to travel to Garner for Week 2 game, contact athletic director Matt Graham (mgraham@ghvschools.org).
West Lyon, Inwood: Week 1. Would prefer home game as away game scheduled for Week 2. Contact Jeremy Childress (jchildress@wlwildcats.org).
Class 1A
Van Buren County: Week 1. Contact athletic director Mike Bunnell (mike.bunnell@van-burencsd.org) or coach Brian Johnson (brian.johnson@van-burencsd.org) if interested.
Class A
Highland, Riverside: Week 2. Looking for home game if possible, contact Jody Fink (jfink@highlandhuskies.org).
BASKETBALL
Morning Star Academy in Bettendorf is looking for Varsity and Junior Varsity games for the 2020-2021 boys' basketball season to fill out their schedule. Please contact assistant athletic director Greg Bradford at gregory.bradford@msa-qc.org.
Fremont (Neb.) is looking for a boys only basketball game for the 2020-21 season and beyond. If interested please email head coach Joe Tynon at joe.tynon@fpsmail.org.
WRESTLING
West Point-Beemer is seeking dual team opponents for two tournaments in December 2020. There is one spot available for a six-team dual tournament on Friday, Dec. 4. Weigh-ins are set for 3 p.m. with wrestling beginning at 4:30 p.m. Two spots are available at another six-team dual on Saturday, Dec. 12. The dual format is run alongside a girls' open tournaments. Weigh-ins are at 7:30 a.m. with wrestling at 9 a.m. For more information, contact West Point-Beemer athletic director Andy Lewis at alewis@wpcadets.net or 402-372-5546 ext. 1003.
OFFICIALS Wanted
No active listings. 
COACHES Wanted
No listings posted at this time.
EQUIPMENT Wanted & FOR SALE
No active listings. 
TRYING TO CONTACT A MEMBER SCHOOL?