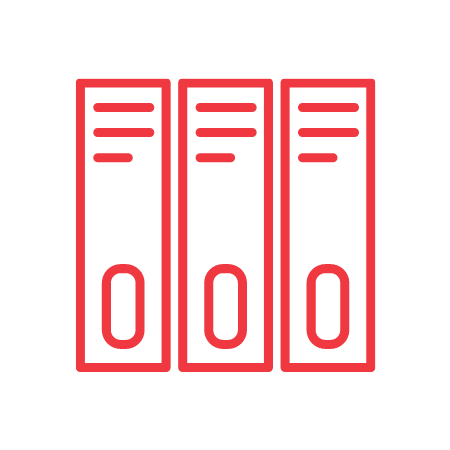 Honoring Top Academic Member School Teams
Recognizing the academic accomplishments of teams through their combined grade point averages (GPA) during the semesters of their sport seasons. 
Distinguished in Academic Achievement: 4.00 — 3.26 GPA. 
Excellence in Academic Achievement: 3.25 — 3.00 GPA. 
Complete lists from the most recent seasons are below.
Submit Your Team's Accomplishments
For member school administrators to use following seasons and once combined team GPAs are compiled.
2022-23 SCHOOL YEAR
Last updated: August 2, 2023
| Member School Name | Sport | Grade Point Average (GPA) | Head Coach Name (First) | Head Coach Name (Last) |
| --- | --- | --- | --- | --- |
| ACGC | Cross Country | 3.43 | Collin | Shawgo |
| ACGC | Football | 3.04 | Cody | Matthewson |
| ACGC | Football Cheerleading | 3.15 | Jennifer | Betterton |
| ACGC | Basketball | 3.38 | Lance | Kading |
| ACGC | Track & Field | 3.26 | Cody | Matthewson |
| ACGC | Basketball Cheerleading | 3.06 | Becky | Wahl |
| ACGC | Wrestling | 3.08 | Lane | Rumelhart |
| Albia | Basketball | 3.46 | Kevin | Archer |
| Albia | Football | 3.07 | Justin | Huber |
| Ar-We-Va, West Side | Basketball | 3.48 | Matt | Wilken |
| Ar-We-Va, West Side | Football | 3.48 | Isaac | Schaeffers |
| Audubon | Baseball | 3.45 | Matt | Wilder |
| Audubon | Basketball | 3.49 | Jacob | Privia |
| Audubon | Cross Country | 3.55 | Pete | Dammel |
| Audubon | Football | 3.52 | Sean | Birks |
| Audubon | Football Cheerleading | 3.56 | Sarah | Smith |
| Audubon | Golf (Spring) | 3.71 | Gary | Burton |
| Audubon | Tennis | 3.22 | Maryssa | Soder |
| Audubon | Track & Field | 3.59 | Tony | Konkler |
| Audubon | Wrestling | 3.48 | Tyler | Christensen |
| Audubon | Wrestling Cheerleading | 3.21 | April | Brand |
| BCLUW, Conrad | Baseball | 3.35 | Matt | Zoske |
| BCLUW, Conrad | Basketball | 3.44 | Evan | Janssen |
| BCLUW, Conrad | Basketball Cheerleading | 3.29 | Shelby | Siebert |
| BCLUW, Conrad | Golf (Spring) | 3.58 | Heath | Rhinehart |
| BCLUW, Conrad | Track & Field | 3.42 | Louis | Reicks |
| BCLUW/South Hardin | Wrestling | 3.15 | Christian | Miller |
| BCLUW/South Hardin | Wrestling Cheerleading | 3.70 | Christina | Squires |
| Beckman Catholic, Dyersville | Basketball | 3.52 | Mike | Molony |
| Beckman Catholic, Dyersville | Wrestling | 3.73 | Steve | Lueck |
| Belle Plaine | Basketball | 3.56 | Justy | Northrop |
| Belle Plaine | Wrestling | 3.20 | Brandon | Heying |
| Belle Plaine | Wrestling Cheerleading | 3.34 | Leah | Mast |
| Belle Plaine | Football Cheerleading | 3.23 | Leah | Mast |
| Belle Plaine | Golf (Spring) | 3.38 | Andy | Dahlquist |
| Belle Plaine | Track & Field | 3.69 | Scott | Nilles |
| Benton Community | Football | 3.52 | Jeff | Zittergruen |
| BGM, Brooklyn | Baseball | 3.40 | Jake | Tibbetts |
| BGM, Brooklyn | Football | 3.21 | Jerod | Burns |
| BGM, Brooklyn | Golf (Spring) | 3.56 | Jerod | Burns |
| BGM, Brooklyn | Track & Field | 3.34 | Matt | Smith |
| Bishop Garrigan, Algona | Basketball | 3.46 | Mark | Meister |
| Bishop Garrigan, Algona | Basketball Cheerleading | 3.59 | Nicole | Taffe |
| Bishop Garrigan, Algona | Cross Country | 3.65 | Brandon | Rowley |
| Bishop Garrigan, Algona | Football | 3.53 | Marty | Wadle |
| Bishop Garrigan, Algona | Football Cheerleading | 3.69 | Erin | Miller |
| Bondurant-Farrar | Bowling | 3.29 | Matt | Johnston |
| Bondurant-Farrar | Cross Country | 3.54 | Erin | Bone |
| Bondurant-Farrar | Football | 3.11 | Zach | Pfantz |
| Bondurant-Farrar | Football Cheerleading | 3.37 | Patti | Davis |
| Bondurant-Farrar | Wrestling | 3.26 | Matt | Wonderlin |
| Burlington | Swimming | 3.38 | Jason | Dixon |
| Burlington | Wrestling | 3.26 | Pat | Pickford |
| Burlington | Basketball Cheerleading | 3.36 | Jessica | Dow |
| Burlington | Bowling | 3.08 | Eugene | Taylor Jr. |
| Burlington | Wrestling Cheerleading | 3.23 | Anikka | Cook |
| CAM, Anita | Wrestling | 3.70 | Derek | Knisely |
| Camanche | Basketball | 3.51 | Josh | Davis |
| Carlisle | Football | 3.26 | Vicki | Born |
| Carlisle | Football Cheerleading | 3.40 | Jen | Nordhagen |
| Carroll | Basketball Cheerleading | 3.53 | Jodie | Guddall |
| Carroll | Basketball Cheerleading | 3.53 | Jodie | Guddall |
| Carroll | Football | 3.14 | Craig | Rowedder |
| carroll | Football Cheerleading | 3.89 | Jodie | Guddall |
| Carroll | Swimming | 3.24 | Deb | Danner |
| Carroll | Wrestling | 3.37 | Eric | Nagl |
| Carroll | Wrestling Cheerleading | 3.16 | Karly | Fagan |
| Carroll | Wrestling Cheerleading | 3.16 | Karly | Fagan |
| Cascade, Western Dubuque | Baseball | 3.68 | Roamn | Hummel |
| Cascade, Western Dubuque | Basketball | 3.67 | Nate | McMullen |
| Cascade, Western Dubuque | Cross Country | 3.41 | Phil | Kauder |
| Cascade, Western Dubuque | Football | 3.54 | Tim | Frake |
| Cascade, Western Dubuque | Golf (Spring) | 3.38 | Steve | Weber |
| Cascade, Western Dubuque | Soccer | 3.39 | Tim | Nieman |
| Cascade, Western Dubuque | Track & Field | 3.72 | Chris | Curry |
| Cascade, Western Dubuque | Wrestling | 3.18 | Travis | Andrews |
| Central DeWitt | Basketball | 3.51 | Marty | Marshall |
| Central DeWitt | Bowling | 3.09 | Bill | Perdieu |
| Central DeWitt | Cross Country | 3.52 | Eric | Olson |
| Central DeWitt | Football | 3.34 | Ryan | Streets |
| Central DeWitt | Football Cheerleading | 3.65 | Victoria | Schrage |
| Central DeWitt | Golf (Fall) | 3.23 | Jen | Froeschle |
| Central DeWitt | Soccer | 3.52 | Nic | Sirna |
| Central DeWitt | Tennis | 3.66 | Carl | Small |
| Central DeWitt | Track & Field | 3.33 | Jason | Lansing |
| Central DeWitt | Wrestling | 3.24 | Matt | Ohnemus |
| Central DeWitt | Wrestling Cheerleading | 3.54 | Victoria | Schrage |
| Central Springs | Cross Country | 3.59 | MICHAEL | PETTENGILL |
| Clarinda | Cross Country | 3.66 | Jane | Mayer |
| Clarinda | Football | 3.41 | Collin | Bevins |
| Clarinda | Football Cheerleading | 3.65 | Shala | Stroud |
| Clarke, Osceloa | Cross Country | 3.72 | Thomas | Kedley |
| Colo-NESCO | Football | 3.42 | David | Greenfield |
| Davenport, West | Wrestling Cheerleading | 3.25 | Heather | Kormann |
| Decorah | Baseball | 3.37 | Adam | Riley |
| Decorah | Basketball | 3.37 | Jon | Carlson |
| Decorah | Basketball Cheerleading | 3.32 | Krista | Smith |
| Decorah | Bowling | 3.15 | Keith | Bruening |
| Decorah | Cross Country | 3.60 | Brad | Johansen |
| Decorah | Football | 3.21 | Pat | Trewin |
| Decorah | Football Cheerleading | 3.26 | Krista | Smith |
| Decorah | Golf (Spring) | 3.07 | Rich | Gaard |
| Decorah | Soccer | 3.45 | Zach | Shearer |
| Decorah | Swimming | 3.72 | Loran | Storts |
| Decorah | Tennis | 3.31 | Matt | Anderson |
| Decorah | Track & Field | 3.46 | Joel | Rollinger |
| Decorah | Wrestling | 3.38 | Lee | Fullhart |
| Decorah | Wrestling Cheerleading | 3.24 | Krista | Smith |
| Denison-Schleswig | Basketball | 3.00 | Derek | Fink |
| Denver | Baseball | 3.65 | Dustin | Rewerts |
| Denver | Basketball | 3.58 | Joe | Frost |
| Denver | Basketball Cheerleading | 3.57 | Katie | Tomanka |
| Denver | Bowling | 3.52 | Nathan | Booms |
| Denver | Cross Country | 3.67 | Sandy | Sabelka |
| Denver | Football | 3.32 | Rhett | Barrett |
| Denver | Football Cheerleading | 3.59 | Katie | Tomanka |
| Denver | Golf (Spring) | 3.29 | Kevin | Shedenhelm |
| Denver | Soccer | 3.68 | Brian | Haase |
| Denver | Track & Field | 3.32 | Rhett | Barrett |
| Denver | Wrestling | 3.32 | Nate | Skaar |
| Denver | Wrestling Cheerleading | 3.95 | Anna | Egloff |
| Dike-New Hartford | Cross Country | 3.31 | Will | Reingardt |
| Dike-New Hartford | Basketball | 3.53 | Alex | Tagtow |
| Dike-New Hartford | Football | 3.50 | Don | Betts |
| Dike-New Hartford | Football Cheerleading | 3.63 | Abigail | McConnell |
| Dike-New Hartford | Track & Field | 3.45 | Will | Reingardt |
| Dike-New Hartford | Wrestling | 3.08 | Tony | Norton |
| Dubuque, Hempstead | Baseball | 3.34 | Jeff | Rapp |
| Dubuque, Hempstead | Basketball | 3.15 | Damon | Rogers |
| Dubuque, Hempstead | Cross Country | 3.70 | Chris | Burke |
| Dubuque, Hempstead | Golf (Fall) | 3.38 | Chad | Parkin |
| Dubuque, Hempstead | Soccer | 3.54 | Alex | Lee |
| Dubuque, Hempstead | Swimming | 3.64 | Rick | Loeffelholz |
| Dubuque, Hempstead | Tennis | 3.55 | Andrew | Roos |
| Dubuque, Hempstead | Track & Field | 3.51 | Mark | Ressler |
| Dunkerton | Basketball | 3.61 | Todd | Kuntz |
| Dunkerton | Basketball Cheerleading | 3.19 | Morgan | Kramer |
| Dunkerton | Cross Country | 3.36 | Ayli | Voshell |
| Dunkerton | Football | 3.33 | Jon | Steffen |
| Dunkerton | Football Cheerleading | 3.28 | Karin | Bloomquist |
| East Marshall, LeGrand | Cross Country | 3.47 | Trent | Taylor |
| East Marshall, LeGrand | Football | 3.19 | Greg | Lee |
| East Marshall, LeGrand | Football Cheerleading | 3.56 | Angie | Damman |
| East Marshall, LeGrand | Baseball | 3.28 | Justin | Frost |
| East Marshall, LeGrand | Basketball | 3.58 | Adam | Bauder |
| East Marshall, LeGrand | Basketball Cheerleading | 3.69 | Angela | Damman |
| East Marshall, LeGrand | Wrestling | 3.53 | Todd | Hinegardner |
| East Marshall, LeGrand | Wrestling Cheerleading | 3.92 | Lanise | Burchland |
| East Mills | Football | 3.28 | Claude | Lang |
| East Mills | Track & Field | 3.57 | Claude | Lang |
| East Mills | Wrestling | 3.18 | Claude | Lang |
| East Mills | Wrestling | 3.70 | Claude | Lang |
| East Mills | Wrestling | 3.70 | Claude | Lang |
| East Union, Afton | Baseball | 3.17 | Nate | McCollough |
| East Union, Afton | Basketball | 3.21 | Mike | Hansen |
| East Union, Afton | Cross Country | 3.80 | Eric | Niggemeyer |
| East Union, Afton | Football | 3.08 | Todd | Verwers |
| East Union, Afton | Wrestling | 3.30 | James | Erlbacher |
| East Union, Afton | Wrestling Cheerleading | 3.60 | April | Moore |
| Easton Valley | Football | 3.55 | Tony | Johnson |
| Estherville Lincoln Central | Football Cheerleading | 3.18 | Sonja | Christensen |
| Estherville Lincoln Central | Wrestling Cheerleading | 3.31 | Sonja | Christensen |
| Fairfield | Basketball | 3.49 | Mick | Flattery |
| Gladbrook-Reinbeck | Baseball | 3.48 | SCOTT | KIBURIS |
| Gladbrook-Reinbeck | Basketball | 3.56 | Scott | Kiburis |
| Gladbrook-Reinbeck | Basketball Cheerleading | 3.57 | Karyn | Morgan |
| Gladbrook-Reinbeck | Golf (Spring) | 3.36 | Corissa | Snider |
| Gladbrook-Reinbeck | Track & Field | 3.30 | Jay | Beichley |
| Glenwood | Baseball | 3.25 | Kurt | Schulz |
| Glenwood | Basketball | 3.29 | Curt | Schulte |
| Glenwood | Basketball Cheerleading | 3.10 | Dixie | Thomas |
| Glenwood | Cross Country | 3.55 | Todd | Peverill |
| Glenwood | Football | 3.10 | Cory | Faust |
| Glenwood | Football Cheerleading | 3.12 | Dixie | Thomas |
| Glenwood | Golf (Spring) | 3.37 | Bryan | Diekmann |
| Glenwood | Soccer | 3.28 | Cort | Lovato |
| Glenwood | Tennis | 3.39 | Grant | Stivers |
| Glenwood | Track & Field | 3.12 | Mark | Starner |
| Glenwood | Wrestling | 3.22 | Tucker | Weber |
| Glenwood | Wrestling Cheerleading | 3.27 | Dixie | Thomas |
| Grinnell | Basketball Cheerleading | 3.23 | Marissa | Pronschinske |
| Grinnell | Cross Country | 3.76 | Trent | Edsen |
| Grinnell | Football Cheerleading | 3.35 | Sarah | Dahlby Albright |
| Grinnell | Wrestling Cheerleading | 3.64 | Jordyn | Moyes |
| Grinnell | Soccer | 3.12 | Parker | Koester |
| Grinnell | Swimming | 3.86 | Travis | Smith |
| Griswold | Cross Country | 3.39 | Matt | Spunaugle |
| Griswold | Football Cheerleading | 3.29 | Laura | Carlton |
| Griswold | Basketball | 3.00 | Matt | Spunaugle |
| Grundy Center/Gladbrook-Reinbeck | Soccer | 3.48 | Jon | Dinsdale |
| Hillcrest Academy | Baseball | 3.55 | Danny | Hershberger |
| Hillcrest Academy | Basketball | 3.58 | Dwight | Gingerich |
| Hillcrest Academy | Cross Country | 3.91 | Marty | Gingerich |
| Hillcrest Academy | Golf (Spring) | 3.73 | Phil | Schintler |
| Hillcrest Academy | Soccer | 3.56 | Laurie | Miller |
| Hillcrest Academy | Track & Field | 3.65 | Marty | Gingerich |
| Hinton | Cross Country | 3.52 | Craig | Hoffman |
| HLV, Victor | Baseball | 3.02 | Kyle | Henstorf |
| HLV, Victor | Cross Country | 3.21 | Matt | Vavroch |
| HLV, Victor | Football Cheerleading | 3.58 | Britni | Jack |
| HLV, Victor | Golf (Spring) | 3.26 | Cory | Lahndorf |
| HLV, Victor | Golf (Spring) | 3.26 | Cory | Lahndorf |
| HLV, Victor | Track & Field | 3.05 | Kevin | Smith |
| HLV, Victor | Basketball | 3.11 | Shawn | Welsh |
| HLV, Victor | Wrestling Cheerleading | 3.57 | Britni | Jack |
| Des Moines, Hoover | Soccer | 4.08 | Jon | Rubino |
| Hudson | Basketball | 3.66 | Sean | Leonard |
| Hudson | Basketball Cheerleading | 3.82 | Chris | Mollicone |
| Hudson | Cross Country | 3.87 | Holly | Petersen |
| Hudson | Football | 3.72 | Justin | Brekke |
| Hudson | Football Cheerleading | 3.80 | Chris | Mollicone |
| Hudson | Football Cheerleading | 3.84 | Chris | Mollicone |
| Hudson | Golf (Spring) | 3.63 | Jeff | Curley |
| Hudson | Soccer | 3.70 | Connor | Wrage |
| Hudson | Track & Field | 3.47 | Blaire | Puls |
| Hudson | Wrestling | 3.63 | Wayne | Haskovec |
| Hudson | Wrestling Cheerleading | 3.66 | Chris | Mollicone |
| Iowa Valley, Marengo | Basketball | 3.31 | Randy | Carney |
| Iowa Valley, Marengo | Basketball Cheerleading | 3.40 | Abby | Brecht |
| Iowa Valley, Marengo | Football | 3.30 | Shannon | Rabe |
| Iowa Valley, Marengo | Football Cheerleading | 3.50 | Abby | Brecht |
| Iowa Valley, Marengo | Golf (Spring) | 3.00 | Martin | Wieck |
| Iowa Valley, Marengo | Track & Field | 3.37 | Casey | Krull |
| Iowa Valley, Marengo | Wrestling | 3.32 | Jeremy | Kriegel |
| Iowa Valley, Marengo | Wrestling Cheerleading | 3.08 | Heather | Lishego |
| Janesville | Football | 3.13 | Dale | Eastman |
| Janesville | Football Cheerleading | 3.72 | Kaylee | Olson |
| Janesville | Cross Country | 3.25 | Molly | Ludwig |
| Jesup | Basketball | 3.11 | Joe | Smeins |
| Jesup | Basketball Cheerleading | 3.55 | Sarah | Nolan |
| Jesup | Wrestling | 3.10 | Matt | Gross |
| Jesup | Wrestling Cheerleading | 3.37 | Sarah | Nolan |
| Johnston | Baseball | 3.37 | Michael | Barta |
| Johnston | Basketball | 3.30 | Brian | Frick |
| Johnston | Basketball Cheerleading | 3.01 | Kelsey | Kramer |
| Johnston | Bowling | 3.32 | Jackie | Sapp |
| Johnston | Cross Country | 3.66 | Matt | Jaschen |
| Johnston | Football | 3.11 | Brian | Woodley |
| Johnston | Football Cheerleading | 3.35 | Kelsey | Kramer |
| Johnston | Golf (Fall) | 3.48 | Carson | Hattel |
| Johnston | Soccer | 3.42 | Jim | Frizzell |
| Johnston | Swimming | 3.57 | Darin | Robertson |
| Johnston | Tennis | 3.57 | Dennis | Schuessler |
| Johnston | Track & Field | 3.35 | Matt | Jaschen |
| Johnston | Wrestling | 3.25 | Aaron | Tecklenburg |
| Johnston | Wrestling Cheerleading | 3.83 | Kelsey | Kramer |
| Kingsley-Pierson | Baseball | 3.46 | Taylor | Doeschot |
| Kingsley-Pierson | Basketball | 3.51 | Lance | Howe |
| Kingsley-Pierson | Basketball Cheerleading | 3.28 | Shelly | Schaeuble |
| Kingsley-Pierson | Golf (Spring) | 3.42 | Tim | Dirksen |
| Kingsley-Pierson | Track & Field | 3.12 | Geoff | Olson |
| Kingsley-Pierson | Wrestling | 3.00 | Bill | Seuntjens |
| Kingsley-Pierson | Wrestling Cheerleading | 3.90 | Amanda | Seuntjens |
| Kuemepr Catholic, Carroll | Soccer | 3.01 | Ken | Massey |
| Kuemepr Catholic, Carroll | Baseball | 3.25 | Randy | Snyder |
| Kuemepr Catholic, Carroll | Basketball | 3.32 | Sean | Minnehan |
| Kuemepr Catholic, Carroll | Basketball Cheerleading | 3.77 | Rebecca | Nelson |
| Kuemepr Catholic, Carroll | Cross Country | 3.34 | Thomas | Nelson |
| Kuemepr Catholic, Carroll | Football | 3.27 | Ryan | Steinkamp |
| Kuemepr Catholic, Carroll | Football Cheerleading | 3.56 | Elizabeth | Hagan |
| Kuemepr Catholic, Carroll | Golf (Spring) | 3.16 | Brian | Billmeier |
| Kuemepr Catholic, Carroll | Tennis | 3.11 | Russell | Wintermote |
| Kuemepr Catholic, Carroll | Track & Field | 3.32 | Ryan | Steinkamp |
| Kuemepr Catholic, Carroll | Wrestling | 3.45 | Shane | Vaughan |
| Kuemepr Catholic, Carroll | Wrestling Cheerleading | 3.80 | Ann | Schmitz |
| Lake MIlls | Cross Country | 3.30 | Beth | Van Roekel |
| Lenox | Basketball | 3.59 | Michael | West |
| Lenox | Basketball Cheerleading | 3.53 | Destiny | Bruns |
| Lenox | Bowling | 3.07 | Leevi | Marshall |
| Lenox | Football | 3.27 | Michael | Nardini |
| Lenox | Football Cheerleading | 3.15 | Jenn | Miller |
| Lenox | Golf (Spring) | 3.47 | Caleb | Lange |
| Lenox | Track & Field | 3.43 | Jared | O'Riley |
| Lenox | Wrestling | 3.07 | Jared | O'Riley |
| Lenox | Wrestling Cheerleading | 3.46 | Ashley | Stein |
| Iowa City, Liberty | Football | 3.35 | James | Harris |
| Lynnville-Sully | Baseball | 3.30 | Scott | Alberts |
| Lynnville-Sully | Basketball | 3.33 | Nick | Harthoorn |
| Lynnville-Sully | Basketball Cheerleading | 3.24 | Janelle | Maasdam |
| Lynnville-Sully | Cross Country | 3.60 | Darin | Arkema |
| Lynnville-Sully | Football | 3.25 | Mike | Parkinson |
| Lynnville-sully | Golf (Spring) | 3.28 | Jeff | Knouse |
| Lynnville-Sully | Track & Field | 3.35 | Darin | Arkema |
| Lynnville-Sully | Wrestling | 3.00 | Jason | Walston |
| Lynnville-Sully | Football | 3.25 | Mike | Parkinson |
| Madrid | Basketball | 3.02 | Brian | Surratt |
| Madrid | Football | 3.02 | Brock | Hinkel |
| Madrid | Football Cheerleading | 3.18 | Chelsea | Hinkel |
| Martensdale-St.Marys | Basketball | 3.23 | Joe | Franey |
| Martensdale-St.Marys | Basketball Cheerleading | 3.83 | Sara | Franey |
| Martensdale-St.Marys | Wrestling | 3.23 | Cody | Cline |
| Mason City | Football Cheerleading | 3.45 | Janna | Arndt |
| Mason City | Golf (Fall) | 3.19 | Troy | Rood |
| Mason City | Baseball | 3.06 | Troy | Rood |
| Mason City | Basketball | 3.13 | Nicholas | Trask |
| Mason City | Cross Country | 3.23 | Tyler | Ketelsen |
| Mason City | Soccer | 3.18 | Bryan | DeGabriele |
| Mason City | Swimming | 3.33 | Steve | Hugo |
| Mason City | Tennis | 3.65 | Patrick | Kruger |
| Mason City | Wrestling | 3.30 | Andrew | Thompson |
| Mediapolis | Baseball | 3.41 | Rick | Whitaker |
| Mediapolis | Basketball | 3.27 | Greg | Worrall |
| Mediapolis | Basketball Cheerleading | 3.49 | Sheri | Spence |
| Mediapolis | Cross Country | 3.59 | Mitch | Timmerman |
| Mediapolis | Football | 3.39 | Brian | Borrison |
| Mediapolis | Golf (Spring) | 3.05 | Jeff | Sands |
| Mediapolis | Soccer | 3.46 | Jon | Ludens |
| Mediapolis | Track & Field | 3.46 | Brian | Borrison |
| Mediapolis | Wrestling | 3.08 | Mark | Griffin |
| Mediapolis | Wrestling Cheerleading | 3.51 | Andrea | Rhum |
| MFL MarMac | Cross Country | 3.62 | Eric | Koenig |
| MMCRU | Cross Country | 3.62 | Lisa | Spieler |
| Montezuma | Basketball | 3.71 | Derrick | Dengler |
| Montezuma | Cross Country | 3.62 | Kevin | Gartman |
| Moulton-Udeall | Baseball | 3.59 | Randy | Welch |
| Moulton-Udeall | Basketball | 3.48 | Randy | Welch |
| New Hampton | Basketball | 3.31 | Ryan | Rausch |
| New Hampton | Bowling | 3.34 | Andrew | Aries |
| New Hampton | Cross Country | 3.43 | Jamie | Ohrt |
| New Hampton | Football | 3.24 | Scott | Frerichs |
| New Hampton | Football Cheerleading | 3.09 | Kyra | Ross |
| New Hampton | Wrestling | 3.10 | Matt | Paulus |
| New Hampton | Wrestling Cheerleading | 3.22 | Maggie | Konecne |
| New London | Football | 3.12 | Mark | McSorley |
| New London | Football Cheerleading | 3.16 | Melissa | Bence |
| Newell-Fonda | Baseball | 3.62 | Bo | Darrow |
| Newell-Fonda | Basketball | 3.24 | Chad | Buchholz |
| Newell-Fonda | Basketball Cheerleading | 3.73 | Trisha | Johnson |
| Newell-Fonda | Football | 3.59 | Brian | Wilken |
| Newton | Basketball | 3.44 | Jason | Carter |
| Newton | Cross Country | 3.40 | Steve | Weeks |
| Newton | Football | 3.10 | Andy | Swedenhjelm |
| Newton | Swimming | 3.09 | Sarah | Patterson |
| North Fayette Valley | Basketball | 3.57 | Matt | Krambeer |
| North Iowa, Buffalo Center | Basketball Cheerleading | 3.40 | Brinna | Thompson |
| North Linn, Troy Mills | Football | 3.34 | Jared | Collum |
| North Linn, Troy Mills | Football Cheerleading | 3.46 | Bethany | Brink |
| North Linn, Troy Mills | Football Cheerleading | 3.49 | Bethany | Brink |
| North Linn, Troy Mills | Wrestling Cheerleading | 3.67 | Bethany | Brink |
| North Linn, Troy Mills | Cross Country | 3.36 | Dana | Schmidt |
| North Mahaska, New Sharon | Basketball | 3.36 | Seth | Streebin |
| North Mahaska, New Sharon | Cross Country | 3.74 | Seth | Streebin |
| North Mahaska, New Sharon | Football | 3.32 | Trey | Bennett |
| North Mahaska, New Sharon | Football Cheerleading | 3.73 | DeLaney | DeZwarte |
| North Mahaska, New Sharon | Golf (Spring) | 3.42 | Eric | Stout |
| North Mahaska, New Sharon | Track & Field | 3.51 | Eric | Stout |
| North Mahaska, New Sharon | Wrestling | 3.36 | Ryan | Groom |
| North Mahaska, New Sharon | Wrestling Cheerleading | 3.61 | Miranda | Johnson |
| North Scott, Eldridge | Baseball | 3.44 | Brad | Ward |
| North Scott, Eldridge | Basketball | 3.43 | Dave | McLaughlin |
| North Scott, Eldridge | Bowling | 3.19 | Marie | Tharp |
| North Scott, Eldridge | Cross Country | 3.45 | Amy | Knoche |
| North Scott, Eldridge | Football | 3.16 | Kevin | Tippet |
| North Scott, Eldridge | Football Cheerleading | 3.18 | Sarah | Hansel |
| North Scott, Eldridge | Football Cheerleading | 3.18 | Sarah | Hansel |
| North Scott, Eldridge | Golf (Fall) | 3.52 | Collin | Ellis |
| North Scott, Eldridge | Soccer | 3.52 | Troy | Bendickson |
| North Scott, Eldridge | Tennis | 3.14 | Todd | Satterly |
| North Scott, Eldridge | Track & Field | 3.49 | Joe | Greenwood |
| North Scott, Eldridge | Wrestling | 3.35 | Drew | Kelly |
| North Scott, Eldridge | Wrestling Cheerleading | 3.41 | Sarah | Hansel |
| Northeast, Goose Lake | Cross Country | 3.62 | Kaleb | Schneider |
| Northeast, Goose Lake | Football | 3.66 | Mark | Lee |
| Northeast, Goose Lake | Football Cheerleading | 3.53 | Shana | Johnson |
| Northeast, Goose Lake | Baseball | 3.61 | Drake | Wawro |
| Northeast, Goose Lake | Basketball | 3.48 | Brandon | Hansen |
| Northeast, Goose Lake | Basketball Cheerleading | 3.60 | Shana | Johnson |
| Northeast, Goose Lake | Wrestling | 3.31 | Drake | Wawro |
| Norwalk | Cross Country | 3.55 | Chad | Larson |
| Norwalk | Football | 3.34 | Paul | Patterson |
| Norwalk | Golf (Fall) | 3.40 | Steve | Wermerskirchen |
| Oelwein | Basketball | 3.36 | Michael | Mohlis |
| Oelwein | Cross Country | 3.67 | Jason | Gearhart |
| Osage | Basketball | 3.57 | Mike | Brahn |
| Osage | Cross Country | 3.61 | Thomas | Meier |
| Osage | Football | 3.58 | Torian | Wolf |
| Panorama, Panora | Cross Country | 3.74 | Greg | Thompson |
| Perry | Basketball | 3.18 | David | Morris |
| Perry | Basketball | 3.18 | David | Morris |
| Perry | Track & Field | 3.32 | Shaylena | Bell |
| Perry | Wrestling | 3.51 | Chris | Dardanes |
| Perry | Wrestling | 3.51 | Chris | Dardanes |
| Perry | Basketball Cheerleading | 3.63 | Cindy | Rivera-Moore |
| Perry | Wrestling Cheerleading | 3.30 | Cindy | Rivera-Moore |
| Perry | Soccer | 3.13 | Gary | Overla |
| Perry | Baseball | 3.27 | Michael | Craig |
| Perry | Golf (Spring) | 3.62 | Jacob | Enderton |
| Perry | Soccer | 3.13 | Gary | Overla |
| Pleasant Valley | Baseball | 3.40 | Derek | Stecklein |
| Pleasant Valley | Basketball | 3.31 | Steve | Hillman |
| Pleasant Valley | Basketball Cheerleading | 3.39 | Veronica | Cox |
| Pleasant Valley | Bowling | 3.03 | Pat | Meyer |
| Pleasant Valley | Soccer | 3.45 | Wayne | Ward |
| Pleasant Valley | Swimming | 3.21 | Stacey | Zapolski |
| Pleasant Valley | Tennis | 3.43 | Randy | Brockage |
| Pleasant Valley | Track & Field | 3.22 | Eric | Belby |
| Pleasant Valley | Wrestling | 3.07 | Jake | Larsen |
| Pleasant Valley | Wrestling Cheerleading | 3.11 | Veronica | Cox |
| Regina, Iowa City | Baseball | 3.68 | Steve | Pacha |
| Regina, Iowa City | Cross Country | 3.72 | Chad | Swope |
| Regina, Iowa City | Football | 3.54 | Jason | Dumont |
| Regina, Iowa City | Golf (Spring) | 3.66 | Jason | Urdahl |
| Regina, Iowa City | Soccer | 3.65 | Rick | Larew |
| Regina, Iowa City | Track & Field | 3.80 | Ryan | Bell |
| Regina, Iowa City | Wrestling | 3.39 | Zach | Ries |
| Ridge View | Basketball | 3.50 | Alex | Warnke |
| Ridge View | Cross Country | 3.52 | Katie | Tesch |
| Ridge View | Football | 3.15 | Brian | Bode |
| Ridge View | Football Cheerleading | 3.71 | Shaun | Winkel |
| Riverside, Oakland | Basketball | 3.51 | Nicholas | Kroon |
| Rock Valley | Football | 3.37 | Jayme | Rozeboom |
| Rock Valley | Football Cheerleading | 3.57 | Esmerelda | Herrera |
| Rockford | Basketball Cheerleading | 3.92 | Robin | Fischer |
| Seymour | Football | 3.61 | Denny | Whitlow |
| Seymour | Football Cheerleading | 3.39 | Tara | Trimble |
| Seymour | Basketball | 3.51 | Shaun | Houser |
| Sheldon | Baseball | 3.07 | Nick | Huff |
| Sheldon | Football | 3.02 | Tyler | Lloyd |
| Sheldon | Golf (Spring) | 3.15 | Jerod | Reinking |
| Sheldon | Track & Field | 3.16 | Heath | Anderson |
| Sheldon | Basketball | 3.36 | Eric | Maassen |
| Sheldon | Basketball Cheerleading | 3.42 | Chenoa | Gradert |
| Sheldon | Cross Country | 3.45 | Maggie | Lloyd |
| Sheldon | Football Cheerleading | 3.50 | Chenoa | Gradert |
| Sheldon | Wrestling Cheerleading | 3.71 | Julie | Roos |
| Shenandoah | Basketball | 3.30 | Ryan | Spiegel |
| Shenandoah | Basketball Cheerleading | 3.00 | Darbi | Fuhrman |
| Shenandoah | Bowling | 3.24 | Darin | Pease |
| Shenandoah | Cross Country | 3.52 | Andy | Campbell |
| Shenandoah | Football | 3.17 | Ty | Ratliff |
| Shenandoah | Football Cheerleading | 3.62 | Amy | Nielsen |
| Shenandoah | Golf (Spring) | 3.20 | Tom | Foutch |
| Shenandoah | Tennis | 3.62 | Brian | Daoust |
| Shenandoah | Track & Field | 3.14 | Ty | Ratliff |
| Shenandoah | Wrestling | 3.25 | Todd | McGinnis |
| Sibley-Ocheyedan | Baseball | 3.07 | Nate | Vos |
| Sibley-Ocheyedan | Cross Country | 3.45 | Ryan | Wiersma |
| Sibley-Ocheyedan | Golf (Spring) | 3.37 | Matt | Vermeer |
| Sibley-Ocheyedan | Track & Field | 3.00 | Mike | McCarty |
| Sioux Central, Sioux Rapids | Cross Country | 3.14 | Kelsey | Miller |
| Sioux Central, Sioux Rapids | Football Cheerleading | 3.53 | Alyssa | Rusk |
| Sioux Central, Sioux Rapids | Basketball | 3.10 | Stephen | Tjaden |
| Sioux Central, Sioux Rapids | Basketball Cheerleading | 3.12 | Denise | Terrell |
| Sioux Central, Sioux Rapids | Golf (Spring) | 3.47 | Chris | Wildeman |
| Sioux Central, Sioux Rapids | Track & Field | 3.18 | Jeffrey | Tiefenthaler |
| Sioux Central, Sioux Rapids | Wrestling Cheerleading | 3.61 | Madison | Standley |
| Sioux Central, Sioux Rapids | Football | 4.15 | Brandon | Holmes |
| South Central Calhoun | Baseball | 3.27 | Jaxon | Withers |
| South Central Calhoun | Basketball | 3.05 | Clive | Clark |
| South Central Calhoun | Basketball Cheerleading | 3.43 | Mark | Schaefer |
| South Central Calhoun | Cross Country | 3.35 | Mandy | Maile |
| South Central Calhoun | Football | 3.17 | Bryan | Case |
| South Central Calhoun | Golf (Spring) | 3.34 | Jeff | Boerner |
| South Central Calhoun | Track & Field | 3.22 | Bryan | Case |
| South Central Calhoun | Wrestling Cheerleading | 3.43 | Mackenzie | Machovec |
| South Hamilton, Jewell | Football | 3.35 | Paul | Skartvedt |
| Southeast Valley, Gowrie | Baseball | 3.16 | Brad Anderson | Bryan Bachel |
| Southeast Valley, Gowrie | Basketball | 3.20 | Kyle | Johnson |
| Southeast Valley, Gowrie | Wrestling Cheerleading | 3.32 | Stephanie | Vogel |
| Southeast Valley, Gowrie | Baseball | 3.25 | Brad Anderson-Co Head Coach | Bryan Bachel-Co Head Coach |
| Southeast Valley, Gowrie | Cross Country | 3.10 | Travis | Nuss |
| Southeast Valley, Gowrie | Football | 3.36 | Mike | Swieter |
| Southeast Valley, Gowrie | Football Cheerleading | 3.29 | Jen | Eckert |
| Southeast Valley, Gowrie | Golf (Spring) | 3.10 | Shawn | Blunk |
| Southeast Valley, Gowrie | Track & Field | 3.27 | Travis | Nuss |
| Springville | Cross Country | 3.92 | Tim | Stamp |
| Springville | Football | 3.03 | Joe | Martin |
| Springville | Football Cheerleading | 3.75 | Angel | Chizek |
| Springville | Golf (Spring) | 3.58 | Austin | Neuendorf |
| Springville | Track & Field | 3.32 | Tyler | Husak |
| Saint Ansgar | Basketball | 3.07 | Jason | Squier |
| Sumner-Fredericksburg | Cross Country | 3.30 | Alicia | Jones |
| Sumner-Fredericksburg | Football | 3.23 | Jacob | Coyle |
| Treynor | Basketball | 3.56 | Scott | Rucker |
| Treynor | Basketball Cheerleading | 3.42 | Nicole | Reed |
| Treynor | Cross Country | 3.71 | Chaley | Hempel |
| Treynor | Football | 3.42 | Jeff | Casey |
| Treynor | Football Cheerleading | 3.62 | Nicole | Reed |
| Treynor | Golf (Spring) | 3.35 | Rob | Wilkie |
| Treynor | Soccer | 3.78 | Jason | McIntosh |
| Treynor | Track & Field | 3.50 | Jeff | Koenck |
| Treynor | Wrestling | 3.26 | Trey | Stickler |
| Treynor | Wrestling Cheerleading | 3.54 | Traci | Black |
| Tri-Center, Neola | Baseball | 3.49 | Max | Kozeal |
| Tri-Center, Neola | Basketball | 3.53 | Chad | Harder |
| Tri-Center, Neola | Basketball Cheerleading | 3.43 | Becky | Thomas |
| Tri-Center, Neola | Bowling | 3.66 | Melanie | Bruck |
| Tri-Center, Neola | Cross Country | 3.84 | Lexi | Cochran |
| Tri-Center, Neola | Football | 3.39 | Ryan | Schroder |
| Tri-Center, Neola | Football Cheerleading | 3.47 | Becky | Thomas |
| Tri-Center, Neola | Golf (Spring) | 3.51 | Brad | Huseman |
| Tri-Center, Neola | Soccer | 3.43 | Kelly | Daughenbaugh |
| Tri-Center, Neola | Track & Field | 3.48 | Gene | Johnson |
| Tri-Center, Neola | Wrestling | 3.01 | Scott | Manhart |
| Tri-Center, Neola | Wrestling Cheerleading | 3.60 | Megan | Carter |
| Trinity Christian | Baseball | 3.40 | Logan | Cleveringa |
| Trinity Christian | Basketball | 3.37 | Zach | Van Ginkel |
| Trinity Christian | Golf (Spring) | 3.37 | Kevin | Van Engen |
| Trinity Christian | Track & Field | 3.60 | Shawna | Hoksbergen |
| Tripoli | Basketball | 3.51 | Trevor | Harris |
| Tripoli | Basketball Cheerleading | 3.76 | Karen | Stumme |
| Tripoli | Bowling | 3.05 | Loren | Sommerfelt |
| Tripoli | Cross Country | 3.54 | Matt | Hoodjer |
| Tripoli | Cross Country | 3.54 | Matt | Hoodjer |
| Tripoli | Football | 3.33 | Joe | Urbanek |
| Tripoli | Football Cheerleading | 3.32 | Karen | Stumme |
| Tripoli | Wrestling | 3.28 | Alex | Dolly |
| Union, LaPorte City | Baseball | 3.00 | Chris | Shannon |
| Union, LaPorte City | Basketball | 3.48 | Corey | Lorenzen |
| Union, LaPorte City | Cross Country | 3.48 | Justin | Parson |
| Union, LaPorte City | Football | 3.04 | Jared | Pospisil |
| Union, LaPorte City | Golf (Spring) | 3.40 | Ryan | Slater |
| Union, LaPorte City | Tennis | 3.71 | Barry | Jesse |
| Urbandale | Baseball | 3.39 | Eric | Evans |
| Urbandale | Baseball | 3.39 | Eric | Evans |
| Urbandale | Basketball | 3.37 | Jon | Schmitz |
| Urbandale | Basketball Cheerleading | 3.16 | Kali | Brinker |
| Urbandale | Bowling | 3.09 | Taylor | Fulton |
| Urbandale | Cross Country | 3.58 | Lee | Hammerand |
| Urbandale | Football | 3.09 | Sam | Anderson |
| Urbandale | Football Cheerleading | 3.13 | Kali | Brinker |
| Urbandale | Golf (Fall) | 3.37 | Kate | Davis |
| Urbandale | Soccer | 3.27 | Darby | Wesley |
| Urbandale | Tennis | 3.67 | Jon | Schmitz |
| Urbandale | Track & Field | 3.19 | Joel | Jacobs |
| Urbandale | Wrestling Cheerleading | 3.16 | Kali | Brinker |
| Valley Lutheran, Cedar Falls | Cross Country | 3.84 | Lucas | Tanney |
| Valley Lutheran, Cedar Falls | Track & Field | 3.66 | Lucas | Tanney |
| Washington | Basketball | 3.31 | Collin | Stark |
| Washington | Basketball Cheerleading | 3.29 | Erin | Smith |
| Washington | Basketball Cheerleading | 3.29 | Erin | Smith |
| Washington | Bowling | 3.12 | Jason | Farmer |
| Washington | Golf (Spring) | 3.52 | Collin | Stark |
| Washington | Track & Field | 3.27 | Steve | Roth |
| Washington | Wrestling | 3.30 | Brent | Van Weelden |
| Washington | Wrestling Cheerleading | 3.19 | Erin | Smith |
| Washington | Wrestling Cheerleading | 3.19 | Erin | Smith |
| Waukee | Football Cheerleading | 3.73 | Timothy | Gibson |
| West Bend-Mallard | Football | 3.69 | Tyson | Wirtz |
| West Central Valley, Stuart | Football | 3.10 | Jim | Lindsay |
| West Marshall, State Center | Cross Country | 3.27 | Cynthia | Hilleman |
| West Monona, Onawa | Cross Country | 3.45 | Matt | Gustafson |
| West Monona, Onawa | Football Cheerleading | 3.64 | Audrey | Ingram |
| West Monona, Onawa | Football | 3.39 | Bret | Doorenbos |
| Winterset | Baseball | 3.42 | Travis | Nedved |
| Winterset | Basketball Cheerleading | 3.47 | Holli | Floden |
| Winterset | Cross Country | 3.62 | Trey | Thompson |
| Winterset | Football | 3.19 | Josh | Henry |
| Winterset | Football | 3.40 | Zach | Sweeney |
| Winterset | Football | 3.40 | Zach | Sweeney |
| Winterset | Football Cheerleading | 3.26 | Kobie | Alcorn |
| Winterset | Wrestling | 3.07 | Ryan | Jensen |
| Winterset | Wrestling Cheerleading | 3.42 | Stephanie | Walker |
| Woodbury Central, Moville | Baseball | 3.20 | Andy | Compton |
| Woodbury Central, Moville | Basketball | 3.23 | Josh | Wilkerson |
| Woodbury Central, Moville | Basketball Cheerleading | 3.44 | Angel | Rocha |
| Woodbury Central, Moville | Football | 3.14 | Kurt | Bremer |
| Woodbury Central, Moville | Football Cheerleading | 3.56 | Angel | Rocha |
| Woodbury Central, Moville | Golf (Spring) | 3.14 | Caleb | Lubbers |
| Woodbury Central, Moville | Wrestling Cheerleading | 3.24 | Erika | Bates |
| Xavier, Cedar Rapids | Baseball | 3.41 | Dan | Halter |
| Xavier, Cedar Rapids | Basketball | 3.27 | Mike | Freeman |
| Xavier, Cedar Rapids | Cross Country | 3.66 | Nate | Hopp |
| Xavier, Cedar Rapids | Football | 3.16 | Duane | Schulte |
| Xavier, Cedar Rapids | Golf (Fall) | 3.58 | Tim | O'Brien |
| Xavier, Cedar Rapids | Soccer | 3.13 | Sho | Takaoka |
| Xavier, Cedar Rapids | Tennis | 3.45 | Jim | Potts |
| Xavier, Cedar Rapids | Track & Field | 3.37 | Russ | Camacho |
EXPLORE OTHER STUDENT SERVICES