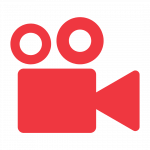 WATCH IHSAA EVENTS AT NFHS NETWORK
Viewers with broadcast or account issues should contact NFHS Network customer service: customerservice@nfhsnetwork.com.
The IHSAA does not provide or manage any broadcasts. More information on NFHS Network available below.
Week Of: 12/05/2021 – 12/11/2021
Wrestling
Varsity Boys Wrestling
Junior Varsity Boys Wrestling
Basketball
Varsity Boys Basketball
Junior Varsity Boys Basketball
Sophomore Boys Basketball
Freshman Boys Basketball
Middle School Boys Basketball
ABOUT NFHS NETWORK
As a founding member of NFHS, the IHSAA offers NFHS Network as a broadcast partner for member schools and at select member school events. NFHS Network is a subscriber-based service which uses automated or manual productions to provide digital video. These productions may be through School Broadcast Programs (SBP) or NFHS Network provided staff, and include exclusivity for selected IHSAA postseason lead-up events.
For more information, please visit the NFHS Network website: https://www.nfhsnetwork.com/.