IOWA HIGH SCHOOL ATHLETIC ASSOCIATION
UPCOMING IOWA BOYS ATHLETIC EVENTS
Find dates, times, and locations of all athletic events happening around the state of Iowa.

Upcoming Events
List of Events
The 2020 state swimming championships will be held at the University of Iowa's Campus Recreation & Wellness Center in Iowa City.
+ Export Events
LATEST NEWS & ANNOUNCEMENTS
Stay up to date on press releases, award announcements, board meeting briefs, and more.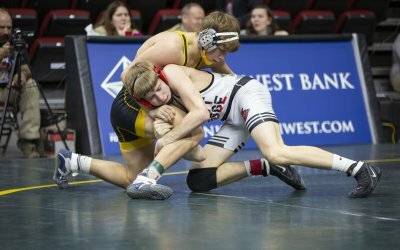 Sites for wrestling's 2020 Regional Dual Team Tournaments are now available for all three...
ABOUT IHSAA
The Iowa High School Athletic Association is a statewide service organization for schools and communities in Iowa that promotes sportsmanship, interscholastic activity, health, and wellness through the regulation and coordination of member school activities.