Iowa high school boys GOLF
Experience Iowa Golf Courses with Boys High School Golf
First sponsored as a state tournament in 1928, the IHSAA uses golf to encourage participants to compete on Iowa's exceptional public and private courses as teams and individuals. The fall (Class 4A) and spring (3A, 2A, 1A) tournaments are held at selected sites across the state.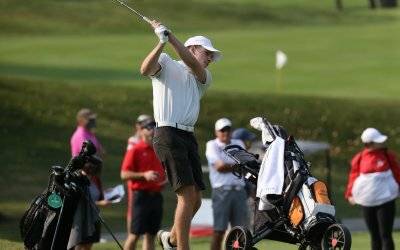 Spring 2021: Return to Competition Published: Feb. 26, 2021 This document should be...
CHECK OUT FALL & SPRING STATE GOLF INFORMATION
IMPORTANT UPCOMING EVENTS
For school-specific events, please contact your school's Athletic Director or log in to the Iowa High School Athletic Association App.
GOLF Administrator, Fan & Athlete Materials
2019 STATE FALL GOLF TOURNAMENT
VIEW STATEWIDE GOLF STATS AT YOUR FINGERTIPS
VIEW AND ORDER STATE GOLF TOURNAMENT PHOTOS
View upcoming ihsaa events