OPPORTUNITIES WITH THE IOWA HIGH SCHOOL ATHLETIC ASSOCIATION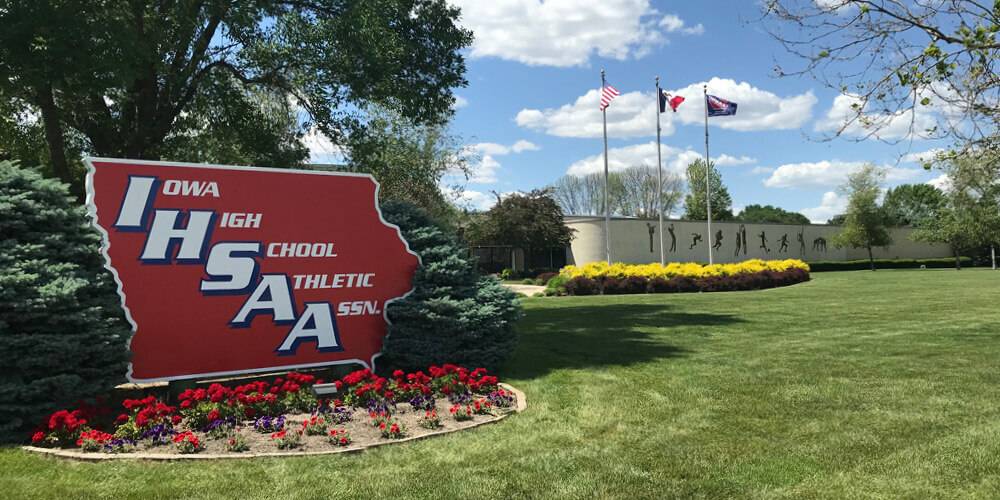 FACILITATE & MAINTAIN THE HIGH CALIBER OF IOWA HIGH SCHOOL SPORTS
Working with the Iowa High School Athletic Association in any capacity means working for the benefit of high school student-athletes across the state.
IHSAA employees, committees and boards, event staff, and interns can play a critical part in Iowa athletics, allowing the tradition of excellence to continue among all IHSAA-sanctioned activities.
INTERNSHIPS WITH THE IHSAA
The IHSAA accepts college interns to assist with data entry, event assistance, and more as applicable to position.
If interested in a job shadow opportunity during the school year, please contact our staff.
The IHSAA's Communications & Sports Information internship program is presented by the Mary A. Herman Memorial Fund.
Position
Communications & Sports Information Intern
Term
Spring 2022.
Part-time position, runs up to 16 weeks. Target start date of January 10, end date of May 6.
Expected 15-20 hours per week. Potential for partial remote work.  More hours available and on-site required during state tournament events: Swimming, wrestling, bowling, basketball.
Duties
Provide administrative support for IHSAA communications and sports information. Reports directly to communications director, works with all staff members. Assists with:
Data entry and design for sports information and archives.
Digital content creation, social media.
Website update, management.
State tournament events.
Other duties as assigned.
Requirements & Skills
Intended for current undergraduate students. Journalism, public relations, sports and recreation management, or technical communication majors preferred. Background in sports information beneficial.
Ability to utilize Office (Word, Excel) and Adobe (InDesign, PhotoShop) suites. Must be detail-oriented, independent, self-starter, strong communicator, knowledgeable about Iowa high school sports.
Compensation
$15 per hour. All work-related expenses covered.
To Apply
Send resume, one page cover letter, two brief letters of recommendation to Chris Cuellar via email: ccuellar@iahsaa.org. Deadline for application is Friday, October 29.
If complete application was submitted for Summer 2021, please indicate and provide material updates as necessary.
Timeline
October 29: Deadline for applications.
November 3-10: Interviews and selection.
January 10: Start date.
May 6: End date.
 IHSAA COMMITTEE OPENINGS
Student Advisory Committee
In 2021, the IHSAA launched a student advisory committee to assist the organization in its efforts to promote leadership, sportsmanship and integrity.  This group will also provide the IHSAA with an important direct link to the "student voice" as it pertains to programs of the IHSAA. Twelve students – six juniors and six seniors – will be selected to this committee from nominations submitted by member schools. The application is open to all juniors and senior, regardless of gender or sport participation.
Please encourage junior and senior students at your school to serve on this committee. Applications are currently closed for 2021-22. 
About the Student Advisory Committee
Apply to the Student Advisory Committee (Word)
CAREERS WITH THE IHSAA
There are no current available employment opportunities with the IHSAA.
EVENT STAFF OPPORTUNITIES
Play a part on the integral team that makes each IHSAA event a success. Most opportunities are state tournament-based and located at the host site.
There are no current available employment opportunities with the IHSAA.
FOR INQUIRIES ON OPPORTUNITIES, CONTACT THE IHSAA