Iowa State Football Playoffs

2020 PLAYOFFS
The IHSAA State Football Playoffs are presented by title sponsor, the Iowa Farm Bureau.
Championship Round Schedule
Spectator Information
Tickets
Two spectators per participating player. Vouchers only.
Spectator Restrictions
Seating will be in groups of two. Social distancing is required from attending spectators.
Face coverings will be required of all spectators over the age of two. The cities of Cedar Falls and Waterloo are currently under mask mandates.
UNI-Dome to be cleared and cleaned between games.
Finals Seating Map  |  Nov. 17 News Release  |  Updated Winter Spectator Guidance
Spectator Entry
Entry will begin no earlier than 60 minutes before kickoff or once UNI-Dome is cleared following prior game. 
"Home" teams (listed first) enter through NW doors. "Away" teams (listed second) enter through SW doors. 
Parking
Free at designated lots around UNI-Dome
Complete Playoff Schedule
First Round: October 16
Second Round: October 23
Third Round: October 30
Quarterfinals: November 6
Semifinals: November 12-14
Finals: November 19-20
The 2020 Iowa high school state football semifinals and finals will be played at the UNI-Dome in Cedar Falls. Check back for updates and details.
Media Information
The IHSAA championship game credential link is closed.
All media members interested in covering the 2020 IHSAA State Football Playoffs must register for each game they intend to cover.
Approved media outlets should use this request form, whether or not the outlet already possesses the gray 2020-21 pass.
PLAYOFF DATES
November 1, 2019
First Round
November 8, 2019
Quarterfinals
November 14-16, 2019
Semifinals
November 21-22, 2019
Championships
2019 STATE FOOTBALL RESULTS
| Class | Semifinal 1 | Semifinal 2 | Championship | Info |
| --- | --- | --- | --- | --- |
| 4A | Valley, W.D.M. 35, Bettendorf 7 | Dowling Catholic, W.D.M. 42, Cedar Rapids, Kennedy 6 | Dowling Catholic, W.D.M. 21, Valley, W.D.M. 16 | BOX SCORE |
| 3A | Western Dubuque 48, Lewis Central 14 | Solon 43, Sergeant Bluff-Luton 36 | Western Dubuque 37, Solon 17 | BOX SCORE |
| 2A | OABCIG 41, Algona 32 | Waukon 32, Williamsburg 14 | OABCIG 37, Waukon 12 | BOX SCORE |
| 1A | Van Meter 49, Regina, Iowa City 17 | West Lyon 26, West Sioux 21 | West Lyon 50, Van Meter 14 | BOX SCORE |
| A | Grundy Center 23, Saint Ansgar 21 | West Hancock 49, Woodbury Central 20 | West Hancock 21, Grundy Center 17 | BOX SCORE |
| 8P | Don Bosco 50, Turkey Valley 6 | Audubon 39, St. Mary's, Remsen 28 | Don Bosco 35, Audubon 19 | BOX SCORE |

CONGRATULATIONS TO LAST SEASON'S STATE CHAMPIONS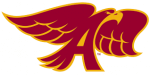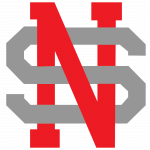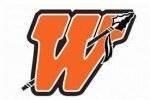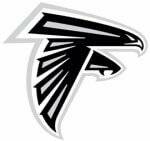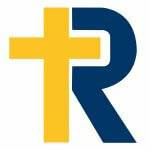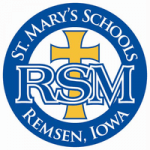 Eight-Player
St. Mary's, Remsen


 Visit quikstatsiowa for updated iowa high school football statistics