DES MOINES, Iowa – The 2021 class of the Iowa High School Athletic Association's Wrestling Hall of Fame will be inducted before the championship matches of the State Wrestling Tournament on Saturday, February 20 at Wells Fargo Arena in Des Moines.
The IHSAA began honoring top wrestlers and coaches for their accomplishments in 1971, with selections nominated through their schools, picked by the Wrestling Hall of Fame selection committee, and approved by the Board of Control this winter. 
Below is brief biographical information on each Hall of Fame selection. More information on awards is available in the annual program, available for $5 at Wells Fargo Arena or for delivery order through the State Tournament Central page.
CLASS OF 2021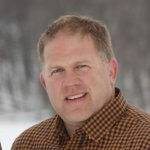 TREY CLARK, Union, LaPorte City
The first three-time state champion in his high school program's proud wrestling history, Clark was also a Cadet world team member and a Junior national freestyle champion in a title-filled run from 1997-2000. Bursting on to the Class 2A scene as a 171-pound champion as a freshman in 1997, he won titles at 189 as a junior and senior. Clark was a four-time conference champion and four-time state qualifier, graduating with a varsity record of 135-3. After leading the Knights to a runner-up finish in 2000's Class 2A team race, he went on to win a Junior freestyle national championship and earn USA Wrestling's Junior wrestler of the year honors. Clark wrestled at the University of Iowa from 2000-03. He returned to his hometown after college and has delivered milk for Anderson Erickson Dairy for the last 12 years. He remains around wrestling, serving as a volunteer youth coach for the Knights Wrestling Club in LaPorte City. The son of Jim and Lori, Trey and his wife Samantha have three children: Trevor, Weston, and Owen.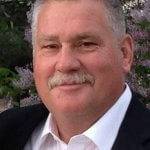 TOM HILDRETH, Rockwell City
Hildreth's own high school wrestling career at Rockwell City was promising but cut short by a bout with Guillain-Barre syndrome. He more than made up for it with a coaching career that spanned almost 30 years, including 17 as head coach at his alma mater. Hildreth wrestled at Westmar College after high school and qualified for four NAIA national tournaments, winning two conference titles in the process. He then began his coaching career at Pocahontas, first as an assistant, then taking over as head coach in 1985. He led the Indians until 1987 when he returned to Rockwell City as coach. He stayed in charge of the Wildcats until 2004, compiling a career 235-66-5 dual meet record and winning 36 tournament titles. He coached 45 state qualifiers, one state champion and 12 placewinners, including his sons Ryan and David. His daughters Sara and Anne also served as the team's stat crew. After stepping down as head coach, Hildreth coached South Central Calhoun's junior high squad for five seasons. An IHSAA football and wrestling official for 42 years, he was inducted into the National Wrestling Hall of Fame in 2018. Tom and his wife Theresa own and operate Martin Hildreth Company in Rockwell City and have 12 grandchildren.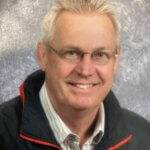 RON PETERSON, Clarksville
A five-time state champion as a coach, Peterson's own wrestling journey began with leadership from a series of IHSAA Hall of Fame coaches. A graduate of Webster City, Iowa Central, and Buena Vista, he was a state and national tournament qualifier under Keith Abens, Dennie Friederichs, and ultimately Al Baxter. Peterson began his own teaching and coaching career at Clarksville in 1980. He won three state titles with Clarksville, including Class 1A's dual team championships in 1989 and 1990, then the traditional tournament title in 1991. He left in 1992 for Prairie, Cedar Rapids where he quickly boosted the program to a 3A dual team title in 1994 and a traditional tournament championship in 1995. Peterson recorded a 51-3-1 dual team record at Prairie, then was head coach at Simpson College from 1995-2008. At Simpson his teams placed in the top 10 of the NCAA Division III national tournament five times and he coached 19 All-Americans, including 2001 national champion and Hodge Award winner Nick Ackerman. Peterson returned to high school coaching in 2011, retiring in 2014 with a varsity dual record of 214-50-3 and a collegiate dual record of 196-106-2. The son of Norman and Lida Peterson, Ron and his wife Martha have two daughters, Traci (Chad) Brewer and Kris (Chris) Birkland, and five grandchildren.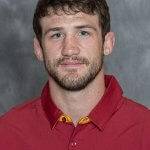 DEREK ST. JOHN, Iowa City, West
Winning two individual titles and two team titles with Iowa City, West was followed by an outstanding college career at Iowa, capped by four All-American finishes and the 2013 NCAA championship at 157 pounds. St. John went 182-9 at West, including a 50-0 mark as a junior, under head coach and Hall of Famer Mark Reiland. His prep titles came at 135 pounds in 2007 and 145 in 2008 and were followed by individual wins at the Junior Folkstyle National Championships, Fargo Junior Freestyle Championships, and Fila Junior Freestyle Championships in 2009. After redshirting his freshman season with the Hawkeyes, St. John finished fourth, second, first, and fifth at the NCAA tournament and second, first, third, and second at the Big Ten tournament. He jumped into coaching as an assistant at North Dakota State (2014-15), Virginia Tech (2015-17), and has been at Iowa State under head coach Kevin Dresser since 2017. The son of Trent and Laurie, Derek has four brothers: Hunter, Skyler, Chase, and Drake.
Three additional selections to the 2021 IHSAA Wrestling Hall of Fame plan to attend ceremonies at the 2022 state tournament.