The Iowa High School Sports Network, the exclusive television and streaming rights-holder for select IHSAA state tournament events, has announced a new television broadcast and livestream program for the 2019-20 championship seasons. 
The upcoming state football semifinals and finals will be the first events under this new arrangement, which will provide expanded and free coverage to viewers. 
Semifinals are scheduled from Nov. 14-16 and the finals are set for Nov. 21-22.
Please be sure to check game schedules and your local listings.
If you can't make it to the UNI-Dome, below is an outline of ways you can watch the semifinals and finals via IHSSN. The following information is for the 2019 IHSAA Football Playoffs. For more information on the entire 2019-20 television schedule, please visit IHSSN.
STREAMING
The IHSSN will livestream all 12 semifinal games and all 6 finals games at www.ihssn.com/live. The stream will be free of charge and can be seen on your computer, phone, or Internet-connected device.
TELEVISION
The IHSSN has partnered with local television affiliates and statewide cable companies to broadcast all 12 semifinal games and all 6 finals games. The semifinal games will be shown through IHSSN's Cable Television Network group, and the finals will be aired through the Broadcast Television Network.
Semifinals
To be aired on the IHSSN's Cable Television Network. Carriers include: Alliance Communications, Aureon, Long Lines Broadband, Mediacom's MC22, and Premier Communications.
Finals
To be aired on the IHSSN's Broadcast Television Network. Broadcast affiliates include: Des Moines: KDSM (17.1 & 17.3); Omaha/Council Bluffs: NPTM (42.2); Sioux City: NPTH (44.2); Rochester/Mason City: KXLT (47.1 & 47.2); Cedar Rapids: KFXA (28.2); Moline/Davenport: WQAD (8.3); Lyon County: Alliance Communications (239).
Please be sure to check your local listings and providers for television coverage.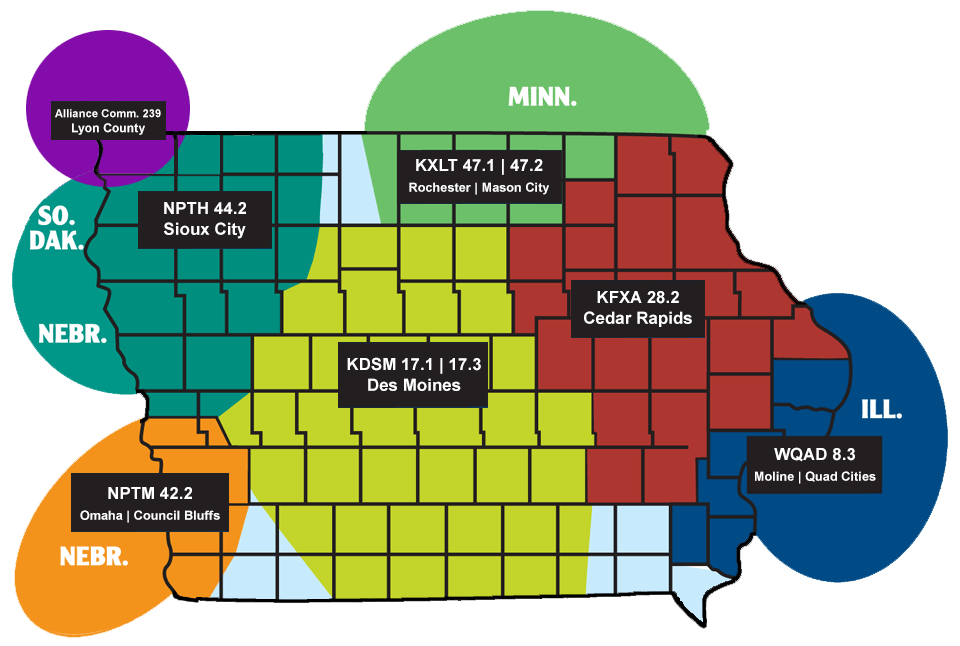 IHSSN APP
IHSSN has released a new television and mobile-friendly app for a variety of platforms, including Apple TV, Roku, Amazon Fire TV, Android TV, and Android and Apple iOS devices. The app can be downloaded to your smart TV, computer, or mobile devices free of charge. Simply search for the "Watch IHSSN" app on your device and download to view.
The Iowa High School Sports Network is the exclusive rights-holder for specific Iowa High School Athletic Association events, which include broadcast, marketing and media rights for IHSAA football, wrestling, basketball, track and field and soccer.
For questions, video archives, and broadcast schedules, please visit: www.ihssn.com.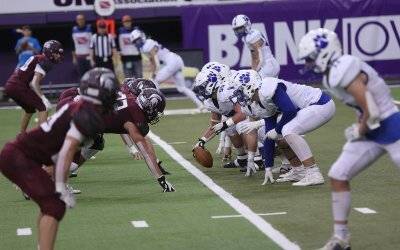 First Edition: Sept. 25, 2023 The first edition of the IHSAA's inaugural football rankings are available below. The rankings for Class 2A, Class 1A, Class A, and Eight-Player will be...
read more