The IHSAA's Sports Records & Awards
Facts, stats, halls of fame, and award winners from the archives of the Iowa High School Athletic Association.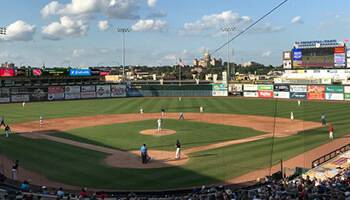 Sports Stat Books
The IHSAA keeps track of championships, state tournament results, and outstanding record-holders in books for each sport.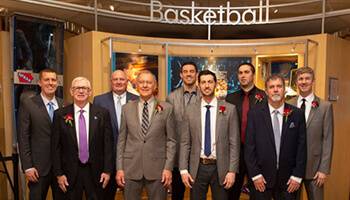 Halls of Fame
The IHSAA uses nominations from member schools and selection committees to honor exceptional sport contributors with Hall of Fame induction. The IHSAA's four Halls of Fame induct players and coaches in basketball, players in football, players and coaches in wrestling, and officials.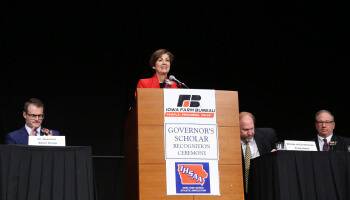 IHSAA Award Winners
The IHSAA honors administrators, public address announcers, media members, sports medicine providers, and outstanding board and council members with its awards program each year. The lists of former winners are below.
IHSAA Summary Books at ArcaSearch
Digitized and searchable archives of postseason results from the IHSAA Summary Book, published annually from 1967-68 to 2004-05.  
RECORDS: SUBMISSION & UPDATE FORM
Request form for updates and edits to Record Books, Stat Books, and other IHSAA archives. To be submitted by member school representatives.
Sports Statistical Records
In-depth stats and archives from the IHSAA's longest-running events.
The IHSAA's Website Archives
View available pages and sports from archived years (2008-present) of our website.