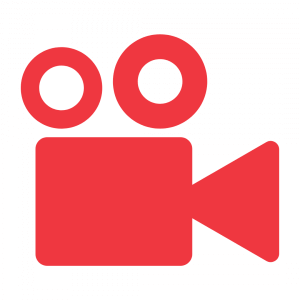 IHSAA Football Quarterfinal Video
Thursday, Nov. 4
EIGHT-PLAYER
| | | |
| --- | --- | --- |
| Game | Video Outlet | Provided Link |
| St. Mary's, Remsen at Don Bosco, Gilbertville | Fuller Digital Solutions | WATCH |
| Kee, Lansing at Easton Valley | Miles Cooperative Telephone | WATCH |
Friday, Nov. 5
CLASS 5A
| | | |
| --- | --- | --- |
| Game | Video Outlet | Provided Link |
| Iowa City, City High at Cedar Rapids, Kennedy | Mediacom MC 22 | WATCH |
| Dowling Catholic, W.D.M. at Southeast Polk | Mediacom MC 22 | WATCH |
| Pleasant Valley at Valley, West Des Moines | CISN | WATCH |
CLASS 4A
| | | |
| --- | --- | --- |
| Game | Video Outlet | Provided Link |
| Lewis Central at Indianola | Indianola & KNIA | WATCH |
| Bondurant-Farrar at Waverly-Shell Rock | Waverly-Shell Rock | WATCH |
| Decorah at Winterset | Winterset | WATCH |
| Webster City at Xavier, Cedar Rapids | NFHS Network | WATCH |
CLASS 3A
| | | |
| --- | --- | --- |
| Game | Video Outlet | Provided Link |
| Sergeant Bluff-Luton at Boyden-Hull/Rock Valley | NFHS Network | WATCH |
| Nevada at Harlan Community | Farmers Mutual Cooperative | WATCH |
| Nevada at Harlan Community | Harlan Municipal Utilities | WATCH |
| Independence at Humboldt | Humboldt Booster Club | WATCH |
| Solon at West Delaware | KMCH Radio | WATCH |
CLASS 2A
| | | |
| --- | --- | --- |
| Game | Video Outlet | Provided Link |
| OABCIG at Southeast Valley | NFHS Network | WATCH |
| North Fayette Valley at Waukon | NFHS Network | WATCH |
| Central Lyon/George-Little Rock at West Lyon | NFHS Network | WATCH |
| Williamsburg at West Marshall, State Center | West Marshall | WATCH |
CLASS 1A
| | | |
| --- | --- | --- |
| Game | Video Outlet | Provided Link |
| Sigourney/Keota at Dike-New Hartford | Dike-New Hartford Booster Club | WATCH |
| Sigourney/Keota at Dike-New Hartford | KIIC Radio | WATCH |
| West Sioux, Hawarden at Underwood | NFHS Network | WATCH |
| ACGC at Van Meter | NFHS Network | WATCH |
CLASS A
| | | |
| --- | --- | --- |
| Game | Video Outlet | Provided Link |
| North Tama at Grundy Center | Grundy Center | WATCH |
| Hartley-Melvin-Sanborn at West Hancock, Britt | Fuller Digital Solutions | WATCH |
| Logan-Magnolia at Woodbury Central, Moville | Fuller Digital Solutions | WATCH |
| Logan-Magnolia at Woodbury Central, Moville | KDSN TV | WATCH |
| Hartley-Melvin-Sanborn at West Hancock, Britt | KIOW | WATCH |
VIDEO ACCESS INFORMATION
The IHSAA partners with NFHS Network and NFHS Network School Broadcast Programs for postseason lead-up event video and livestreams.
Independent outlets (schools, media, individuals) may also apply for video access and provide video and livestreaming from IHSAA postseason lead-up events. Access for video broadcasts or streams from the sites listed below have been approved by the host schools and IHSAA.
Videos from these events are NOT produced by the IHSAA and commentary does not represent views or coverage from the IHSAA.
Any interested outlets may apply for video access at IHSAA postseason lead-up events. Access is subject to application, fees, and policies of the IHSAA. Host schools receive reimbursement from IHSAA for 50% of the assigned access fees.