At Saturday night's state finals, the IHSAA will present annual award winners and Hall of Fame honorees to open the evening.
The IHSAA began its Wrestling Hall of Fame in 1971 as a way to honor the wrestlers and coaches who have helped create the prestigious legacy wrestling Iowa has today. Nominations for these come from member schools on behalf of individuals who consistently display dedication, service, and passion for Iowa high school activities in their communities.
The Officials' Hall of Fame began in 1977 and recognizes the achievements and service of game officials, referees, and umpires from across the state.
And the Grand March, leading all of the year's place-winners on to the final mats, began using an honorary escort in 1970.
Below is brief biographical information on each award winner. More information on the awards is available in the annual tournament program, available for $5 at Wells Fargo Arena.
WRESTLING HALL OF FAME
WRESTLERS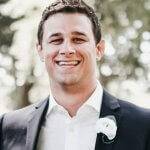 Justin Hanson, Humboldt: A four-time placewinner and two-time state champion, Hanson won 2A at 125 pounds as a junior and 135 as a senior in 2004. A rare four-time North Central Conference champ was a high school All-American and graduated with a record of 135-11 before going on to wrestle at Wartburg and win an individual title in 2009.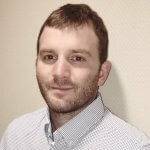 Nate Moore, Iowa City, West: A two-time state champion who graduated with a career record of 175-3, taking two of his losses in the 3A state finals. First four-time finalist in school history and graduated 7th on state's all-time list of career pins.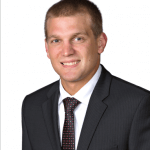 Nick Moore, Iowa City, West: A four-time state champion with a 183-1 career varsity record. Won at 130 in 2007, then 140 in 2008, then 152 in 2009, and finally 160 in 2010. Was a three-time NCAA qualifier at Iowa.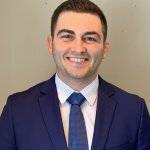 Bart Reiter, Don Bosco, Gilbertville: The only known 12-time state champion in Iowa history, winning four individual titles, four dual team titles, and four traditional team titles. Career record of 164-2 with 100 pins, went on to wrestle at Minnesota and UNI.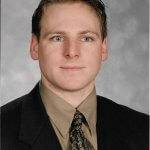 Jessie Whitmer, Eagle Grove: State champion as a sophomore in 1990 also finished third three times. Finished career with record of 142-8, went on to wrestle at Iowa and win NCAA title at 118 pounds in 1997.
COACHES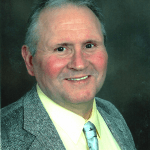 Tom Kettman: In 11 seasons as head coach at Don Bosco, Gilbertville – sandwiched by 27 years as an assistant – Kettman won 12 state team titles, was twice IWCOA Coach of the Year, and had a dual meet record of 265-28. The run from 2001-11 included seven dual team and five traditional team championships, and 17 individual state champs.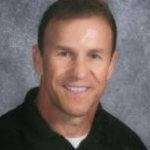 Bob Yilek: A head coach for 24 years, Yilek spent 16 years at Belle Plaine and recorded a career dual meet record of 306-91. His teams finished in the top 10 of the state traditional team tournament 12 times, including a 2001 state title in 1A at Belle Plaine. He coached 115 state tournament qualifiers and 10 state champs and was a three-time state coach of the year.
OFFICIALS HALL OF FAME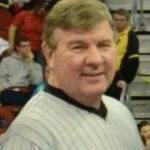 Jim Bruck, Harlan: A late-comer to wrestling, Bruck has become one of its most respected figures in Iowa, officiating in his 16th consecutive state meet this weekend. A native of Harlan who didn't start competing until his sophomore year, he went on to wrestle at Coe College where he was a three-time NCAA qualifier and Division III All-American as a senior. Bruck spent nine years as a teacher and head wrestling coach at Williamsburg after college, then returned to Harlan where he coached for another 11 years. He taught physical education and social studies and still serves as a substitute teacher. He officiated sporadically throughout his coaching career, then picked up the avocation full-time in 1997, following mentors like Jim Christensen, Rich Gray, and Tim Baier. Bruck has also umpired in 13 state baseball tournaments. He and his late wife Julie have four children – Michelle (Jason) Kruse, Tara (Steve) Bubb, Ryan, and Ashley (Jeff) Petersen – and 12 grandchildren.
GRAND MARCH ESCORTS
Two of the Iowa High School Athletic Association's Officials Hall of Fame members and longtime state wrestling tournament officials' supervisors will lead the 2020 Grand March to open Saturday night's championship ceremonies.
Doug Manley of Akron and Bill Roths of Cedar Falls will serve as the Grand March's escorts at Wells Fargo Arena, honoring their decades of service to the sport of wrestling and the IHSAA. Manley began officiating in 1979 and worked 18 state wrestling tournaments, including 16 championship rounds, and was selected for the IHSAA Officials Hall of Fame in 2010. Roths has been a wrestling official since 1974, worked the state tournament as an official from 1985 to 2005, and was inducted into the Officials Hall of Fame in 1999.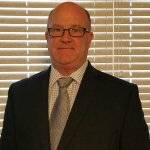 Manley views his fifth-place finish at the 1979 state wrestling tournament as a seminal moment for his love of the sport, as he immediately took up officiating and would spend 29 years a working official. Twice named IWCOA's Official of the Year (1999, 2008), he also served as the IWCOA's Northwest District chairperson for 10 years. He has worked as the supervisor of officials for the NAIA national tournament since 2005 and has been the IHSAA's evaluator of officials since his retirement in 2008. Manley also serves as a rules interpreter for the IHSAA and was inducted into the National Wrestling Hall of Fame in 2013. He and his wife Crystal have two children, Kayla (Jerod) Bruget and Kashe (Chris) Utesch, and four grandchildren.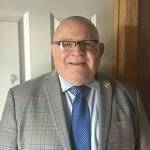 Roths is celebrating 50 years of accolades at the state championships and proudly considers leading the Grand March to be his greatest honor. A fourth-place finisher at the tournament in 1970, he sang the National Anthem before the 1995 finals, and 25 years after that will walk the mats at Wells Fargo Arena to kickoff the 2020 championships. Roths officiated wrestling from 1974 until 2012, serving high school and college events, retiring after the NAIA national finals in Des Moines. A decorated official and community member, Roths recently retired after a career in banking. He has been supervisor of officials at the IHSAA state tournament since 2006. A native of New Hampton, Bill and his wife Mary have two daughters, Nicole (Bryce) Heth, and Emily Roths. The Grand March begins at 6 p.m. on Saturday.
See past IHSAA award winners at