IHSAA Summer 2019 Bulletin
Inside Issue No. 590
From the Desk
Welcome Tom Keating, the IHSAA's new executive director. A long-time school teacher, coach, and administrator, Keating began in Boone in July. He replaced retiring executive director Alan Beste.
Recap: Track & Field
Read highlights from the 2019 Iowa High School Co-Ed State Track & Field Meet from Drake Stadium in Des Moines. Top individual and team results included.
2019-20 Co-Ops, Sharing
A list of school sport co-ops, sharing agreements and reorganizations heading into the 2019-20 school year. Updated through June.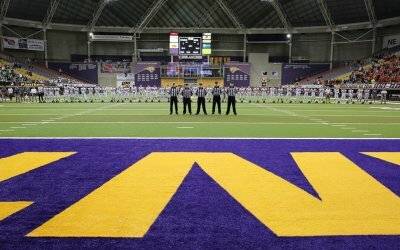 CEDAR FALLS, Iowa – At Thursday night's Class 3A football state championship game, the IHSAA will present annual award winners and Iowa Football Coaches Association honorees at halftime. The IHSAA...
read more