CEDAR FALLS, Iowa – At Friday night's Class 4A football state championship game, the IHSAA will present the 2019 class of Football Hall of Fame inductees at halftime.
The IHSAA began honoring the on- and off-field accomplishments of Iowa's greatest high school football players back in 1980. Players are nominated by member schools, then presented to a committee made up of Hall of Fame coaches, then taken to the IHSAA's Board of Control.
Below is brief biographical information on each Hall of Fame selection. More information on the awards is available in the annual championship program, available for $5 at the UNI-Dome or through the IHSAA office.
Kevin Braddock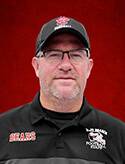 A key contributor on two Class 1A title teams at West Branch, Braddock starred in his senior season of 1991 by earning elite all-state honors as a running back and claiming three championship game records that still stand. Braddock had 311 rushing yards – an all-class title game record – with five total touchdowns, including a 91-yard rushing score. That effort capped a three-year varsity football career in which his team compiled a 33-2 record with titles in 1989 and 1991. Braddock also played baseball, basketball, and ran track at West Branch. He then went to the University of Iowa as a football walk-on for coach Hayden Fry in the 1992 and 1993 seasons before injuries ended his playing days. Professionally, Braddock has spent 23 years working for Johnson County and serves as a maintenance supervisor for secondary roads. He still contributes to coach Butch Pedersen's program as an assistant coach. The son of Bill and Sharon, Kevin and his wife Lisa have two daughters: Lauren (16) and Peyton (13).
Ed Donovan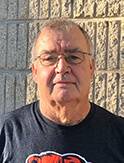 A four-year varsity starter and Solon legend, Donovan shined in 1971 and 1972 before becoming a starter at the University of Iowa. A running back for his final two varsity seasons, Donovan scored 36 total touchdowns in the eight-game 1972 campaign, the first year of the IHSAA playoffs. Donovan led Solon to its first Eastern Iowa Hawkeye Conference title in 1972 and held numerous school records, scoring 36 points in a single game and even scoring four touchdowns in four different ways – rushing, kickoff return, punt return, interception return – in one game. His jersey was later retired at Solon, where he also starred in basketball as a four-year letterwinner and track and field, in which he set the school record in the mile and twice won the state pentathlon title. A three-year letterwinner with the Hawkeyes, Donovan's highlight came in 1974 with a game-winning 4th and Goal touchdown against Illinois. After a brief stint in semi-pro football, Donovan began a career with construction and carpentry which he continues today with ASG Construction in Solon. Ed is the father of the late Jared Donovan and has six brothers and sisters: Mike, John, Jim, Joe, Beth Erenberger, and Laura Ali.
Matt Kroul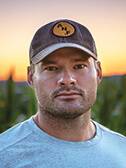 A three-time all-state and all-conference pick at linebacker for Mount Vernon, Kroul was a feared hitter who recorded 116 tackles and rushed for more than 1,000 yards in his senior season of 2003. The Mustangs played in the UNI-Dome in each of his three standout seasons, including back-to-back appearances in the Class 3A title game in 2002 and 2003. Kroul went on to play at the University of Iowa as a defensive lineman, starting a record 50 consecutive games and recording 238 career tackles. He was part of Iowa's highly-regarded leadership group during all four playing seasons and was an All-Big Ten and Academic All-Big Ten honoree as a senior. After college, he spent three seasons with the New York Jets, playing both offensive and defensive lines. Kroul is now the co-owner of Kroul Farms, which has varied operations – flowers, firewood, produce, pumpkins – in addition to corn, soybeans, hay, and cows. He also is a farmer seed dealer for Beck's Hybrids. Matt and his wife Nicole live in Solon and have three children: Leighton (5), Brady (3), and Jacie (1).
Tyler Sash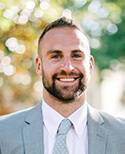 An all-sport star at Oskaloosa, Sash was a two-time all-state selection in football who held or tied 28 school records when he completed his senior season in 2006. The son of Mike and Barney, Tyler finished his varsity career with 137 career tackles and eight interceptions, shining in his senior season when he scored touchdowns passing, rushing, receiving, and via kickoff return and punt return, and was responsible for nearly 60 percent of his team's total offense. His varsity career under head coach Darrell Schumacher finished with 2,141 yards and 22 touchdowns receiving, and 2,090 yards and 34 touchdowns rushing. Sash was also an all-state pick and four-time all-conference player in basketball, scoring 1,847 career points for the Indians. On the track, he was a state finalist in the 100- and 200-meter races and a Drake Relays qualifier. Sash played three highlight-filled seasons at the University of Iowa as a defensive back, recording 13 interceptions and 217 tackles in his career. He was twice a first team All-Big Ten pick and was an AP third team All-American in his sophomore season. Sash left Iowa after three seasons and was selected by the New York Giants in the NFL Draft, playing two seasons on special teams and as a backup safety and winning the 2012 Super Bowl. Tyler died in 2015 at age 27 from complications of pain medications due to a shoulder labrum tear and a postmortem diagnosis of CTE.
Parker Wildeman

The physical all-state defensive lineman and state heavyweight wrestling champion led Cherokee to the Class 3A quarterfinals in his senior season of 1989. Wildeman was a two-time first team all-state pick and three-time All-Lakes Conference selection, averaging over 15 tackles per game as a varsity player. The 1989 season earned him the Bobby Dodd Iowa Lineman of the Year trophy and earned his program just its second ever trip to the postseason. Wildeman's senior wins continued as he won the 1990 state wrestling title and was a place-winner in the shot put at state track and field twice. Wildeman used his Siouxland success as a springboard into an All-Big Ten run at the University of Iowa, playing three seasons and serving as team captain in 1994. Wildeman then became Iowa's strength and conditioning coach from 1995-99, a defensive line coach at Western Illinois and Georgia Southern, and has been a regional manager for Life Time Fitness since 2008. Parker and his wife Jadee have two children: Tate (20), and Piper (18).
Joe Woodley

Woodley was a two-time all-state linebacker whose toughness and two-way skills helped set the tone early in the now-record 27 straight playoff appearances at Valley, West Des Moines. A standout player from 1996-98, he holds Valley's career (386) and season (142) tackles records. His Tiger teams won 24 games over his three varsity seasons and Woodley was named CIML player of the year in 1998, and he also helped Valley as an all-conference baseball player. The son of Mike and Betsy went on to a four-year career at Iowa State University, playing in three bowl games and on both sides of the ball in 2002. Woodley finished his Cyclone career with 89 tackles, eight rushing touchdowns, and two interceptions. After graduation Joe made his seemingly inevitable turn to coaching given his family's coaching tree, starting as a graduate assistant at St. Ambrose University, an assistant at Johnston, then becoming defensive coordinator and associate head coach at Grand View University from 2008-18, including a 2013 NAIA national title. He is in his first season as head coach at Grand View and his team just completed an unbeaten regular season. Joe and his wife Jen live in Urbandale and have three daughters: Anna (11), Elly (9), and Emma (6).
See past award winners at