Board Meeting Brief: April 2019
Football, wrestling tournaments add qualifying adjustments; spring postseason assignments
BOONE, Iowa – With new state tournament qualifying procedures unveiled for football and wrestling in 2018-19, the IHSAA's Board of
Control met Wednesday and passed recommendations from those sport advisory committees for minor adjustments ahead of the 2019-20 postseasons. Football's three changes tweaked the impact of the year-old RPI to determine at-large playoff qualifiers and placements. Wrestling will have a value change when computerized seeding is made for the 2020 state individual tournament, and the Board of Control allowed for an inquiry into a potential date change for future state dual team tournaments.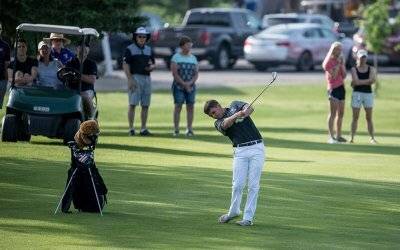 Golf's state meet qualifiers out of the district meets set for Monday, May 15 and Tuesday, May 16 are listed below as available. Spectator admission to state golf is $10 and tickets need to be...
read more