An Alliance for Comprehensive Betterment

of Iowa High School Students
The Iowa High School Athletic Association is proud to serve alongside Iowa affiliate organizations with the goal of supporting students in every sphere of academics and extra-curricular activities.

IOWA Girls High School Athletic Union
The Iowa High School Athletic Association had its origin in the Iowa High School Principals Club. At a meeting of the club in 1903, a committee was appointed to draft a series of rules and regulations for the general and definite control of high school athletics throughout the state. Out of this committee, the IHSAA was formed in 1904.

IOWA High School Music Association
The IHSMA develops, perpetuates, and establishes music as an art form in high schools across the state of Iowa. By regulating festivals, creating standards for musical performance, and encouraging the development of student musicians, the IHSMA enriches lives with their dedication to the arts.

IOWA High School Speech Association
The IHSSA offers three categories of speech competition for Iowa high school students in debate, large group, and individual events. The organization works to enhance oratory skills and charisma in students to build a foundation for various levels of public speaking in the future.

The Iowa Hall of Pride is a program and interactive exhibit of the IHSAA that recognizes and celebrates the accomplishments of Iowans in sports, on stage, and in their communities. Plan a visit to downtown Des Moines and the Hall of Pride! Students from K-12 get in free!

IOWA ASSOCIATION OF STUDENT COUNCILS
The IHSAA is proud to be the sponsor organization for the Iowa Association of Student Councils and its statewide leadership conferences and initiatives.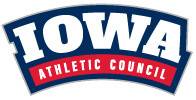 The council was established in 1998 in an effort to get the IHSAA and IGHSAU's member organizations and associations to work together more effectively. There are 13 administrator, coach, or sport-specific organizations on the IAC, including the IHSAA and IGHSAU.
Get to Know the Iowa High School Athletic Association