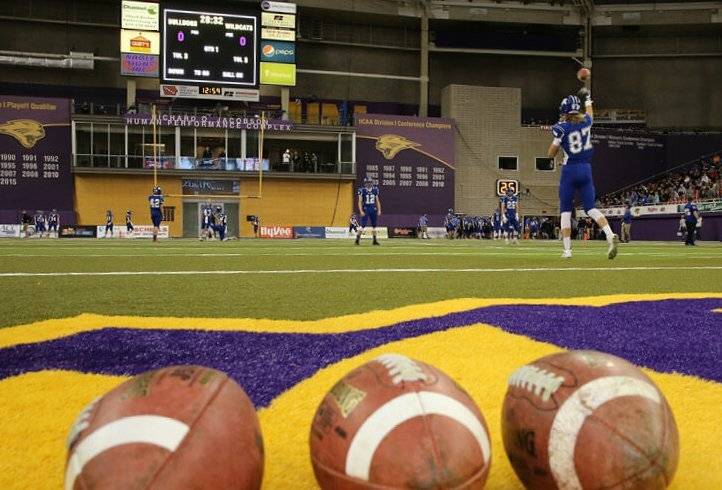 IHSAA FOOTBALL RATINGS PERCENTAGE INDEX
The IHSAA began using RPI in 2018 to determine its at-large playoff qualifiers. Below is an explanation of the system. District champions across all six classifications receive automatic qualification into the playoffs.
The IHSAA's RPI Formula
Teams will receive RPI numbers ranging between .0000 and 1.000 (higher is better) through three criteria weighted at different percentages.
Your Own Winning Percentage (37.5%)
Your Opponents' Composite Winning Percentage (37.5%)
Your Opponents' Opponents' Composite Winning Percentage (25%)
So, RPI = (.375 x WP) + (.375 x OWP) + (.250 x OOWP).
Three-Way District Ties
New in 2019, only one champion will be named out of each district. Two-way ties are broken through head-to-head competition, but with any true three-way ties for district championships, the automatic qualifying spot as district champion will go to the team with the highest RPI. The other two teams will reenter the at-large field and may qualify for the playoffs through RPI.
Head-To-Head Competition
Two updates were approved in 2019 to allow head-to-head competition to supersede RPI in select situations following Week 9 competition.
If two teams are side-by-side for the final spot in the RPI rankings and have played head-to-head in the regular season, the winner of the regular season contest will receive the at-large spot.
If two teams are side-by-side in the final RPI rankings and played in the regular season, the winner of the head-to-head contest will receive the higher playoff seeding.
Out-Of-State Opponents
The IHSAA will calculate the winning percentage of an out-of-state opponent into a team's RPI. However, that opponents' opponents will have a uniform .500 winning percentage assigned.
Cross-Classification Games
Teams are neither penalized nor rewarded for playing up or down in classification for their non-district games. A win over a Class A team is calculated the same in RPI as a win over a Class 4A team.
Scheduling & Scoring
The IHSAA assigns districts and district schedules every two years and recommends member schools make non-district schedule requests that suit the goals of their football programs. The RPI takes a team's entire schedule into account.
RPI does not factor in margin of victory or whether a victory takes place at home or on the road. Wins and losses determine playoff qualification, either via district championship or RPI ranking for an at-large spot.
Cancellations & Forfeits
Because RPI uses averages, if a game is cancelled and cannot be rescheduled, it will not negatively affect either team in the formula.
However, if a team drops its football program once the competitive season has begun, that team will forfeit its remaining games to their opponents. If a team drops its program prior to the start of the season and leaves open dates, no forfeits will be assigned.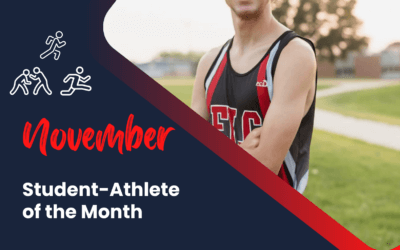 The IHSAA Student-Athlete of the Month Award recognizes one student-athlete who displays exceptional accomplishment in the areas of academics, athletics, and community service. IHSAA...
read more